French independent retailers including E.Leclerc, Intermarché and Système U, have all announced that they will report solid 2012 sales growth in their domestic market.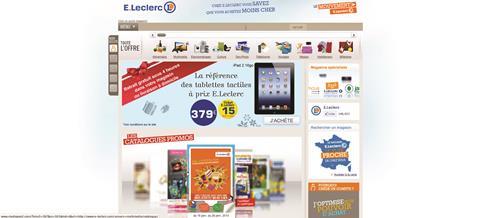 While both E.Leclerc and Intermarché predict sales growth of between 7% and 8%, Système U has said its sales will likely increase by 10%, and by 4% on a like-for-like basis.
Independents' compact stores are giving them the upper hand on those whose large hypermarkets are no longer in tune with customers' preferences.
Shoppers are turning to smaller stores - where they can make purchases quickly - that still have a good assortment of food and some non-food to choose from.
The French independents also operate hypermarkets and they seem to have mastered both formats - the compact stores and the large supermarkets, which account for the lion's share of sales.
Whereas the larger retailers have suffered falling hypermarket sales over recent years, E.Leclerc's hypermarkets recorded a sales increase of 7.1% in 2011. Competitor Intermarché has said its superstore banner is its fastest-growing format this year.
With hypermarket non-food sales deteriorating over the last few years, the independents, whose non-food offers account for less than 25% of sales, suffer less than larger hypermarket retailers, for whom non-food share can account for up to 40%.
Système U, for example, has reported that its clothing and general home utilities sales have slipped dramatically in 2012.
However, with its non-food share accounting for about 10% to 12% of turnover, any damage is minor incomparison with larger retailers.
While Auchan, Carrefour and Casino generate less than 50% of their worldwide sales in France, E.Leclerc, Intermarché and Système U make the majority of their total turnover in their domestic market.
This enables them to concentrate all their efforts on one market unlike international retailers, for whom global
financial logic can often take priority over their domestic business.
Consequently, the success of the independents might lead to some larger retailers looking at the more compact store model.
Manu Ghai, retail analyst, Planet Retail.
For more information contact us on:
Tel: +44 (0)20 7715 6000
Email: info@planetretail.net