The rumour mill is pumping out speculation that Carrefour's time in Malaysia is coming to an end, with the group to sell its local operations to Japanese giant Aeon for JPY20bn (£155.9m).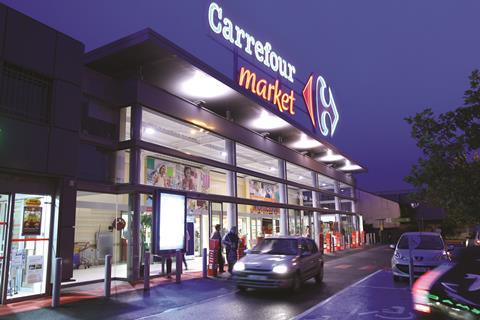 Given that Carrefour has been placing greater focus on improving lacklustre performance in its domestic market while maximising market share from a consolidated number of territories, the speculation is not only probably true, but also a sensible move.
Since the arrival earlier this year of chief executive Georges Plassat, Carrefour has been moving out of underperforming markets. The recent sale of its Colombian operation to Cencosud for E2bn (£1.61bn) is the first concrete example of this strategy.
Malaysia is a relatively small market for Carrefour, generating sales of $560m (£347.7m) in 2011, less than 1% of group revenues. Over the past five years, the operation has seen average annual growth of more than 7%. In 2010, the planned auction of its Malaysian operations failed to attract sufficient bids to make any deal viable. But, as Carrefour has little room for manoeuvre at present, the time is right to retrench from Malaysia.
The retailer is struggling to reinvent the hypermarket format to make it more relevant to today's shoppers, is locked in a price war raging in France, and is weathering extremely difficult economic climes in southern Europe. Further afield, performance in China is weakening, with sliding like-for-likes. At the same time, funding is required if its capital expenditure programme is to be maintained, such as investing in the huge potential provided by the Indian retail market.
All this has forced Carrefour to pull back, making it easier for its rivals from beyond Europe to exploit the opportunities available in these more challenging emerging markets. The opportunity is ripe for Aeon as it seeks to expand across Asia. With moves into markets such as Cambodia and Indonesia already expected in the near future, acquiring Carrefour's 26 stores would be a good move. Building on Aeon's 29 stores in Malaysia would take it closer to the top spot in the country.
As Carrefour seeks to strengthen its balance sheet, reduce debt and generate cash for its investment programme, further divestments are likely including Poland, Turkey and Indonesia.
As Carrefour's divestments grow, it is becoming more obvious that Plassat is adopting a sensible strategy of operating in just a handful of countries, but holding a large market share in each.
For more information call us on +44 (0)20 7715 6000 or email info@planetretail.net