French retailer Casino's third quarter has seen it harvesting the fruits of its price cuts in its domestic market.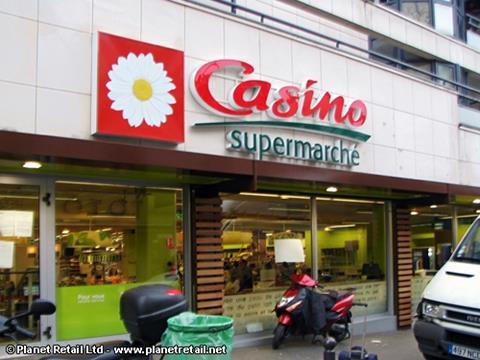 The group registered its best performance in four years with all fascias' store sales in the black.
In contrast, international operations were dragged down by unfavourable exchange rates and soft trading environments.
Usually keen to minimise its weak French performances by highlighting its low reliance on its domestic market for profitability, Casino performed a volte-face on this release, this time emphasising the importance of France among its portfolio, which accounts for 45% of its global business overall.
Casino sees food deflation as now a thing of the past as no competitors have indulged in aggressive repositioning in the past months, before stating it was satisfied with its current price positioning.
Looking deeper, the retailer did not wish to offer much in the way of detail on its buying alliance with Intermarché, opting merely to state that savings were in line with expectations.
Positive impact from new concepts
Beyond merely pricing, Casino emphasised the positive impact of its new concepts across a number of fascias. The retailer was enthusiastic about its recently launched discount-convenience banner Leader Price Express, with traffic and volumes showing significant uplifts since their conversion from the Petit Casino c-store banner.
Casino also confirmed its ambitions for its new Franprix urban supermarket concept, which has reportedly generated strong customer traffic. The retailer aims to upgrade 40% of its network by the end of 2015.
Meanwhile, with Casino continuing to roll out its new price-aggressive concept at Géant hypermarkets, investors were curious as to whether a similar repositioning was in the works for its Casino supermarkets.
The retailer acknowledged that a few pilots are currently being trialled, but that nothing concrete had been decided thus far. In any case, a similarly price-aggressive focus would be out of the question given the demographics and more affluent catchment areas in which Casino supermarkets operate.
If anything is happening in this area, a few extra units may be converted to the more premium Monoprix variety stores.
In conclusion, Casino assured once again that the plan implemented in France in recent years is now reaching fruition. The retailer anticipates profit for its domestic market in line with last year's. The company will progressively ease off capital investments from 3% of sales this year to some 2% in 2016, even if significant variations may be seen across its banner portfolio.