Carrefour has reorganised its partnership in Indonesia with CT Corp into an exclusive franchise agreement.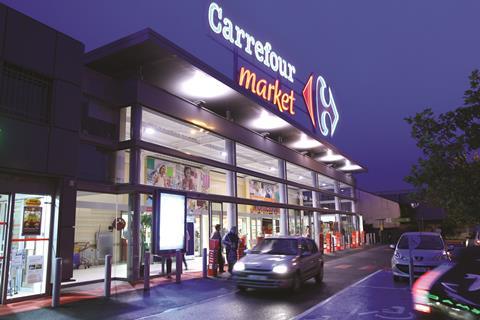 The grocery giant will sell its 60% stake in Carrefour Indonesia for E525m (£424.9m) to its partner, which was already interested in increasing its stake in the joint venture from the 40% it acquired two years ago for $350m (£218.5m). The transaction is due to complete in January, subject to the approval of the country's competition authorities.
Indonesia joins Colombia, Singapore, Malaysia and Greece as markets divested or spun off by Carrefour this year, although the grocer has decided to spin off the Indonesian operation under a franchise agreement, instead of the pure divestments it agreed for other countries. This deal comes as no surprise as the French retailer continues to refocus its search for capital to reinvest back into core markets. As a result of this policy, chief executive Georges Plassat aims to reduce Carrefour's debt in order to sustain its price focus in Western Europe, invest in emerging economies such as Brazil and halt falling like-for-like sales in China.
However, Carrefour could be missing out on a potential growth market by turning its back on the country – even if it represents a mere 1% of the retailer's global sales at present. Indonesia is one of the most populous nations in the world, ranked between the US and Brazil, and with the youthful population growing its urban population is swelling too, accounting for about 50%.
Additionally, its economy's real GDP growth has recovered from the 2008-10 credit crunch because of its greater reliance on its domestic market and Asian markets, and is expected to grow strongly in the future.
While Carrefour's new franchisee has the finance and market knowledge to continue growing the store network and performance in the country, the Indonesian government's strict regulations on franchising will eventually hinder its development should it retain the franchise. As, under the rules, retailers will be restricted to 150 franchised stores in the country, CT Corp will be compelled to hand over part of the franchise to a third party should it wish to expand beyond this limit.
Carrefour still possesses strong brand awareness in the country, so the new operation will be temporarily called Trans Carrefour to sustain a gradual transition away from Carrefour. If the company wants to still use the Carrefour name after five years, it will have to pay royalties.
Nicole Parker-Hodds, associate analyst, Planet Retail.
For more information contact us on:
Tel: +44 (0)20 7715 6000
Email: info@planetretail.net