French retailer Auchan's turnover rose 4% to E29.8bn (£25.1bn) in the first half ended June 30.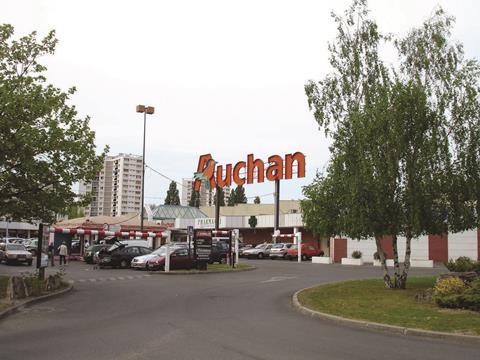 However globally, like-for-likes at the hypermarket division, which accounts for more than 78% of its turnover, were down 0.7% compared with growth of 1.6% a year ago, implying a sharp deterioration at the European operation over the past year.
The slip can be explained by two key factors. On one hand there is an ongoing contraction of discretionary spending across the region. On the other - and more tellingly - competitive pressure is also intensifying in markets such as Spain, France and Italy.
In Italy, promotional pressure has increased greatly. The slow re-emergence of rival Carrefour is likely to hamper Auchan in the future, and that will also be the case in Spain.
There is little Auchan can do besides continue to strengthen its fundamentals on price and assortment, rationalise its network and retaliate against moves made by its competitors.
It introduced its 'unbeatable prices' initiative in response to similar tactics by Carrefour and Casino.
Auchan has also modified its loyalty programme to provide less generous but more impactful offers to cardholders and it continues to promote its 'less than E1' products and discount corners.
However, any competitive advantage it gains might erode quickly as other operators simply mimic the schemes.
Auchan group president Vianney Mulliez did not strike a particularly optimistic note, foreseeing "an overall environment that is not expected to show any real improvement".
Even so, Auchan continued to sustain increasing investment at similar levels to Carrefour. Auchan tightened its grip eastwards through acquisitions in central and eastern Europe, franchises in India and organic expansion, particularly in China with its Taiwanese partner Ruentex. There, expansion is spearheaded by the RT-Mart banner, with 117 stores under construction and scheduled to be ready by 2015.
Despite the combination of the tough economic situation and competitive pressure, Auchan continues to perform fairly well given its exposure to difficult markets and the predominance of hypermarkets in its business portfolio.
Above all, Auchan managed to increase operating income and group net profit by double digits during the period.
Gildas Aitamer, retail analyst, Planet Retail
Planet Retail
For more information contact Planet Retail:
Tel: +44 (0)20 7715 6000
Email: info@planetretail.net