Auchan has announced plans to double its network of Atak supermarkets by 2018 with 120 store openings and a dedicated investment of £351m.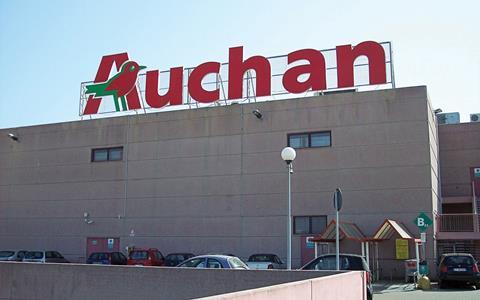 The last 12 months have undoubtedly been a challenge for Russian grocery retail with some operators faring better than others.
The actual winners have been price-aggressive, no-frills small-format operators such as Magnit and X5 Retail Group, thanks to a focus on core product categories.
In this context, how do we understand Auchan's confidence in announcing plans to double its Atak supermarket network by 2018 with 120 store openings and a dedicated investment of RUB35 billion (£351m)?
The answer is simple: Moscow. Auchan's supermarket banner is vastly concentrated in the Moscow metropolitan area and is likely to remain so, with 80-90 new openings expected in the region in the coming years.
Moscow's 15.4 million residents have an average consumer spend per capita of $16,841 (£10,867). Planet Retail estimates that food retail sales in the city will reach $51.6 billion in 2015, a figure roughly commensurate to a country such as Poland.
But in light of high food inflation, Moscow's shoppers are looking to optimise their spending by seeking out the best deals and promotions, very much in line with shoppers elsewhere in Russia.
On the Atak
Auchan's Atak is definitely a no-frills concept, featuring shelf-ready packaging, loose frozen food, bulk buy promotions, and gondola-end every day low pricing deals, not to mention Auchan's Kazhdnyi Den (everyday) economy private label range.
Still, the product variety is higher than other price-aggressive Russian players, and visible efforts are being made on the freshness of the fruit and vegetables offer. On the whole, Atak outlets tend to feature wider aisles and a tidier overall look.
Planet Retail believes Atak is actually a laboratory for Auchan's supermarket ambitions in Central Europe. It has already heavily influenced the business model of Simply Market supermarkets in Poland last year.
So, what is the downside to this healthy-looking aspect? Competition is more intense in Moscow than anywhere in the country. It is not only top dogs such as Magnit that are driving competition, but also aggressive, smaller regional supermarket operators.
On top of that, almost all its competitors have developed their fresh categories, embarked on store expansions and invested in aggressive pricing with an almost religious zeal. More importantly, Auchan's direct competitors also have footholds in St Petersburg, a region where Atak is conspicuously absent.
We believe that, fully cognisant of its position, Atak has decided to forget about St Petersburg and instead focus on less-competitive tier two and three cities where it has the upper hand thanks to a presence with either Auchan hypermarkets or Radouga superstores, such as Nizhni-Novgorod or Penza.