Just three months since its inception, online marketplance and Amazon rival Jet.com has changed strategic course.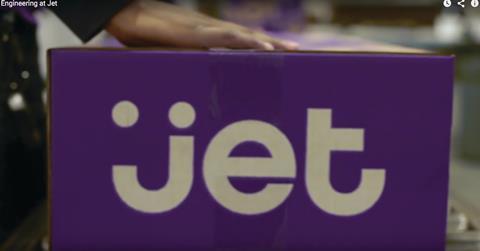 Taking a leaf out of the Costco model, making money on membership fees, Jet.com intended to give shoppers access to cheaper products if they paid an annual subscription fee.
While big players such as Amazon scramble to offer the fastest possible service, catering to shoppers rating convenience over value, Jet wanted to target a vast tranche of consumers eager to save money and be smart – instead of impulsive – shoppers.
However, just three months since its inception, Jet.com has changed strategic course and removed its annual fee.
Given that was the intended driver of revenue and profit, it seems a baffling move, but one that is necessary and could fuel growth. Jet.com will now most likely match prices elsewhere, and place greater emphasis on generating revenue and profits from Smart Cart – its feature that awards customers discounts for ordering more products in one go, and trading off speed and convenience with savings.
Building scale
To succeed in an increasingly competitive market, Jet.com needs to build scale. Removing the fee barrier should encourage more to sign up and will certainly entice those currently on a free trial on stick with the site. The move will help the new disrupter establish a foothold, but to maintain its position will require a clear proposition and a sustained business model.
With part of the decision driven by the unexpectedly high numbers taking advantage of Smart Cart, it is evident that consumers are willing to trade off how conveniently and quickly they receive goods against saving money.
That will appeal to retailers and brands, because it not only opens up a new stream of customers, but is a more efficient and profitable way to sell online.
Now Jet is accessible to all shoppers, it might just gain the traction needed to make a real impact. That said, sustaining growth will require Jet to cater to a broad church of consumers, including those that do place greater value on speed and convenience.
This might not be the last change of tack for Jet as it looks to assemble a business model fit for purpose in a super-competitive retail environment.