The café/cycle workshop hybrid has made it to Singapore in the form of Wheeler's Yard.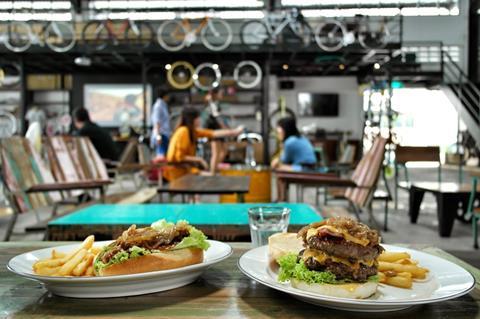 Set on a tree-lined street of industrial units, the store-cum-eatery offers fixie riders a hipster-worthy hangout. Racks of neon-coloured bicycles line the walls, while the scent of freshly-brewed coffee fills the cavernous space.
Wheeler's Yard is gaining a reputation as a cool breakfast hotspot with Singapore's cyclists and foodies alike.
It is also attracting attention from international brands, such as Adidas Originals, who recently featured Wheeler's Yard as a Singapore 'original', sharing much of the sportswear brand's spirit. This has only served to add to its credibility as something truly different in the island nation.
Consumer Insight:
With its open plan workshop layout, Wheeler's Yard instantly 'talks the talk' of its target consumers. Food is a huge part of Singapore culture, and the combination of the no-nonsense environment with simple straightforward food and beverage has made it an almost instant hit. A predominantly Gen Z crowd occupies the morning slot, meeting up to get a tune-up and a coffee. A small range of helmets from Tokyo Bikes adds an element of fashion to the offer.
Brand Take-away:
Wheeler's Yard definitely provides an alternative to the over saturation of global brands within Singapore. Its convivial environment is helping to foster the ever-growing community of 'fixie' aficionados. As a brand going forward, it would benefit from showing more diversity within the space i.e. a greater emphasis on the music and fashion preferred by its hipster fans.
Brought to you by Fitch. FITCH is a global brand and retail design consultancy Bold Thinking, Seamless Experiences