Hema has hired former Karstadt boss and Ted Baker non-exec Andrew Jennings as chairman as part of a shake-up of its management team.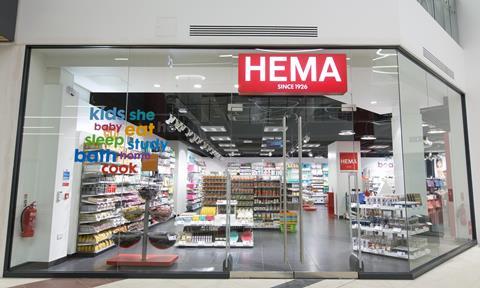 The homewares retailer has also revealed it is bringing in Woolworths Australia supermarkets managing director Tjeerd Jegen as chief executive to replace Ronald van Zetten, who steps down on April 13.
Retail veteran Jennings has over 40 years of experience at international retailers including Harrods and House of Fraser in the UK, Brown Thomas in Ireland, Holt Renfrew in Canada, Saks Fifth Avenue in the US, Woolworths in South Africa and Karstadt in Germany.
Hema credits him with the "ability to translate traditional business models into modern retailing in an increasingly fast-paced world of change".
Incumbent chairman Robert Darwent said: "We welcome Andrew and Tjeerd to Hema and look forward to drawing on their diverse retail experiences.
"Although the Dutch retail market is facing significant challenges, Andrew and Tjeerd will build on the strength and heritage of the Hema brand, continuing to drive Hema's development strategy and ensuring the company's long-term success.
Van Zetten added: "I am proud to say that our company is on track after a difficult year of transition. I'm pleased that as a result of our strategy we now see signs of recovery: like-for-like store sales are higher than in 2014 and our transactions rose by 6% compared to 2014 year to date.
"After 12 years of leading Hema and successfully transitioning the company for future growth, the time has now come for me to pass the baton. I will stay on to help the company with the leadership transition and will also remain on board as an adviser to Hema after my departure."