Music, books and electronics retailer Fnac aims to benefit from a growing travel retail market with the opening of new small-format stores in airports.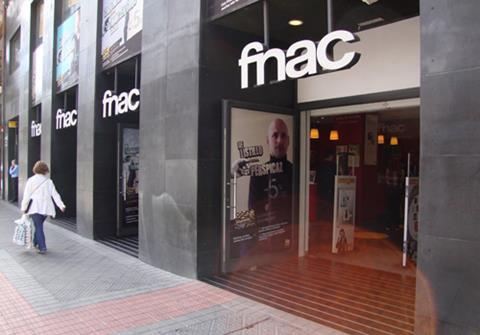 Later this month Fnac will open its first store in the duty-free area of Roissy Charles de Gaulle airport in Paris. Fnac expects to open about seven airport stores by 2013 under a contract with Lagardère Services' Aelia division.
Fnac is among several retailers that are beginning to benefit from this growing market, attracting impulse purchases from commuters, travellers and tourists to offset more sluggish sales on the high street. It is an area that has helped WHSmith, which plans to open 95 travel stores this year including locations as far afield as India and Kuwait.
French retailer Lagardère Services increased sales by 8% last year at its travel retail division, driven by solid results for Relay and Aelia in France and strong increases at airport locations in Poland and the Czech Republic. The retailer re-entered the market in the UK recently with the opening of a Relay convenience store and a Watermark bookstore, both located at London railway stations.
Swiss travel retailer Dufry is also expanding and this year plans to enter several emerging markets and to open 48 news stores at metro stations in India.
Fnac's airport stores are set to be a "pocket" version of Fnac, according to the company. Covering an area of 1,130 sq ft, the stores will stock a selection of products aimed at travellers, including consumer electronics, books, music, chargers, cameras and children's games. The retailer also aims to capitalise on the growth of ecommerce and multichannel to offer a click-and-collect service for customers, who can pick up orders placed on fnac.com.
It is an interesting move for Fnac, which has already partnered with Lagardère Services to rebrand five Virgin stores located at railway stations and says early results are "encouraging".
Extra sales could give the retailer a much-needed boost as its high street business grapples with the transition to digital media of core entertainment product categories and faces growing competition from online rivals.
Over the next few years it is likely that Fnac will need to adjust its business to incorporate fewer stores and a stronger online and multichannel offering. As it does so, the growth in travel retail could provide a welcome boost to profitability.
For more information contact us on:
Tel: +44 (0)20 7728 5600
Email: info@planetretail.net
Fnac is starting a new chapter as it looks to tap into the travel retail market