Beauty retailer Feelunique.com is launching it first stores in a major city following the acquisition of French chain Parfumeries Rive Droite.
The upmarket French chain has four stores around Paris, which will be rebranded as Feelunique. The existing management team from Parfumeries Rive Droite will remain with the business.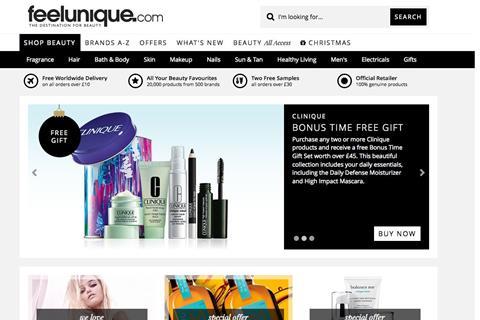 Feelunique has also appointed Claire Blandin as managing director of the French division. She has been charged with overseeing the integration of the chain and plans to introduce its brands online. She was previously purchasing director at flash Sales retailer Beauté Privée.
Parfumeries Rive Droite stocks global brands such as Chanel, Clarins, Estée Lauder and YSL but also has deals with niche and exclusive brands such as Acqua di Parma and Crème de la Mer.
Feelunique is launching a Christmas pop-up store in France ahead of the changes to showcase its most established products and best new breakthrough British brands. It currently operates three stores, two in Jersey and one in Guernsey.
Joel Palix, chief executive of Feelunique, said France is already a key market for the business and the deal would help it build on the success.
He added: "As an acquisition Parfumeries Rive Droite delivers the perfect combination of small number of stores in primary locations, exclusive French stockists of a strong selection of premium and niche brands, an experienced management team and gives us a real opportunity to further localise our business."