US-based Costco's third-quarter earnings registered slightly above its expectations.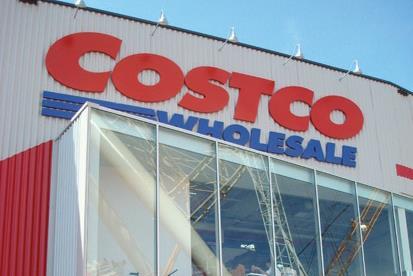 US-based Costco's third-quarter earnings registered slightly above its expectations. Net income for the period ended May 6 rose $62m (£39.5m) on last year to $386m (£246.2m) while net sales climbed 8% to $21.85bn (£13.9m). Like-for-like sales were up 5% both in the US and at the warehouse club operator's international division.
The strategy for the first three quarters has been cautious progression for Costco. The recent retirement of co-founder and chief executive Jim Sinegal created a noticeable void in the company. In order to keep operations on track, the management has made it a priority not to deviate from its established initiatives by continuing to follow a conservative path of store openings and by closely tracking its merchandise portfolio. International expansion is still being pursued (Australia is a particular focus) but US openings are being scaled-back according to demand.
Costco also appears to be passing on the current trend to scale-down store sizes in order to enter more densely populated urban areas. The retailer deems the current retail environment to be "pretty fragile" so a new store concept similar to CityTarget or Walmart Express is not in development. That said, Costco has become more flexible with its sites. It has opened in shopping malls in partnership with retail giant Westfield. In terms of merchandise, the focus is on maintaining member expectations with its "triggers and treasures" approach. While triggers are basket staples found on a regular customer's shopping list, treasures are Costco's unexpected deals (such as pyramids of Prada handbags).
In addition, unmarked aisles are designed to encourage wandering so shoppers are forced to go through the whole store in the spirit of a treasure hunt.
Costco has proved its no frills model and bargain merchandise creates shopper excitement at all household income levels. Indeed, the average Costco shopper has a household income of $95,800 (£61,112), which proves the allure of a channel where products are never marked up by more than 15%. However, Planet Retail believes in terms of store types, Costco should be considering smaller formats as a means of penetrating urban locations. Although Costco outlets need space to stock bulk items, we believe that there is an opportunity for a scaled down version, which would enable it to reach new consumers without cannibalising existing stores.
Louise Howarth, retail analyst, Planet Retail.
For more information contact us on:
Tel: +44 (0)20 7728 5600
Email: info@planetretail.net