As consumers divert spend online and the trend of shopping locally shows no sign of abating, hypermarket retailers are pondering how to make their format relevant.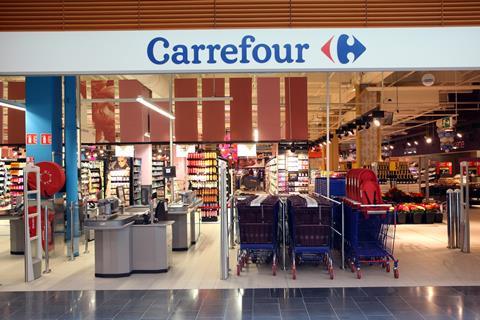 Carrefour has been attempting this for some time with its Planet concept, and by transferring non-food items online. More recently it has disclosed plans to scale back involvement in some of its least profitable non-food categories as it tries to reverse the dire fortunes of its hypermarkets.
However, if it is to cater for current and emerging shopping habits, Carrefour will need to begin adopting a multi-format, multichannel strategy.
In its latest initiative, Carrefour intends to cut selling space in categories such as phones and jewellery, areas not considered profitable enough, where competition is intense, and which are hit hardest by tight discretionary spending power. Given that Carrefour hypermarkets offer about 40% non-food, reducing exposure to the decline in discretionary spend is prudent.
The initiative is being rolled out in 60 of its 100 French hypermarkets. However, although Carrefour is set to endure a challenging time as the eurozone crisis continues to affect operations and French consumers remain under pressure, it is by no means the only reason Carrefour is altering the sales mix of its larger stores.
Growth in hypermarket sales is likely to slow significantly, not just because of exposure to non-food, but because they are becoming irrelevant in an increasingly multichannel world. Long-term trends, such as an ageing population and the rising cost of fuel, dissuade many from making large shopping trips. This, and the popularity of ecommerce, dictates a future with fewer big stores and a greater need for proximity stores that offer not just convenience but facilitate the demands of multichannel though click-and-collect services.
The future, then, surely lies in operating fewer big stores, with smaller ones acting as pick-up points for online orders. If hypermarkets are to remain, they need to become true destinations by streamlining the non-food offer and being more multichannel.
As spend shifts away from the hypermarket format non-food, in its present form, will no longer be part of it.
While Carrefour is on the right path, it is not just about making hypermarkets a compelling place to shop. It is about getting the whole brand right.
For more information, contact us on:
Tel: +44 (0)20 7728 5600
Email: info@planetretail.net