US DIY retailers return to pre-recession sales levels as improving housing market boosts spend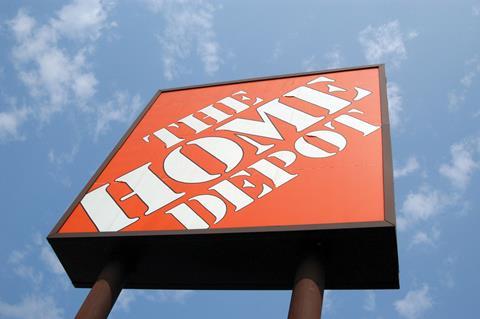 With 2013 net sales of $78.8bn (£47.1bn), the world's largest home improvement retailer, The Home Depot, has matched its pre-recession sales level of $74bn (£44.2bn) in 2006.
Like-for-likes rose 6.8% as a burgeoning recovery in the US economy and an improving housing market sparked consumer spending in the home, garden and auto categories.
Rival Lowe's reported similarly outstanding figures, with sales growing 5.7% to $53.4bn (£31.9bn) over 2012.
Both The Home Depot and Lowe's (with the notable exception of its Orchard Supply DIY acquisition in California) have practically halted new store openings in the US, and the focus has turned to online. The Home Depot, for instance, is rigorously pursuing its 'interconnected retail' strategy, which includes investment into existing DIY outlets as well as online.
The c and, at a later point, same-day delivery. This year, the retailer will begin shipping from stores and allowing consumers to schedule delivery times. It has allocated a budget of more than $300m (£179.5m) to supply chain, technology and online improvements in 2014.
As in other retail sectors, a convenient shopping experience and excellent in-store service are must-haves to drive traffic.
Much has been achieved at The Home Depot and Lowe's, with the roll-out of handheld computers providing real-time inventory information to staff. Both companies are rolling out handyman referral systems - The Home Depot's Redbeacon and Lowe's Porch.com - for less DIY-inclined customers.
Both initiatives, based on a simple but obvious synergy, should reduce shopper frustration and increase conversion rates.
While The Home Depot and Lowe's intend to conduct store openings beyond US borders (in Mexico, for example), the provincial US is providing some surprises in terms of DIY store concepts and product ranges. In the Midwest, family-owned Menards is one of the few retailers worldwide upsizing its stores.
Its latest stores trade on 200,000 sq ft, and it is branching out into non-hardware products such as grocery, healthcare, toys and even musical instruments.
With 280 stores, Menards has seemingly found its market niche, benefiting from low real estate prices and strong demand for home improvement items.