Many UK retailers have moved abroad in the recent years. Why is UK talent so coveted and what are the pros and cons of an overseas move?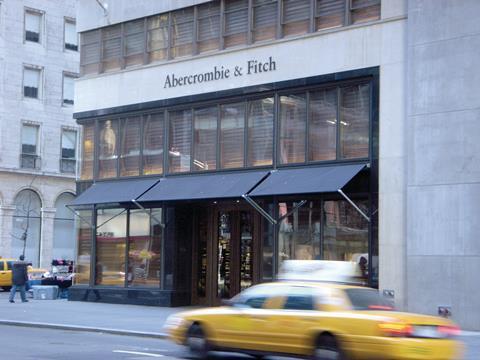 When the news broke in June that Next veteran Christos Angelides was to join Abercrombie & Fitch it was seen as a real coup for the US fashion giant.
Angelides has been a bedrock of the Next business for the best part of 30 years and few retailers can match his experience of positioning a mass-market brand for success.
He is not alone in swapping a top job in the UK for an international role. In fact, he is part of a growing contingent of British retail leaders seeking new challenges overseas.
This 'brain drain', as retail analyst Richard Hyman described it in Retail Week, has in recent times included Ish Patel and Margaret McDonald, both formerly of Aurora Fashions, who have taken senior roles at Victoria's Secret. Then there's Phil Wade, who has swapped his ecommerce director role at TK Maxx for that of marketing director at Australian fashion retailer Target; Tesco's commercial director Richard Brasher, who joined South African retailer Pick n Pay shortly after his exit from the grocer in 2012, and Alex Gourlay, who will become president elect of the US's Walgreens when it completes its merger with Alliance Boots next year.
So why are British retailers so attractive to their overseas counterparts and what does a period away from the UK mean for their prospects?
Former Asda executive Stuart Machin is one of the highest-profile Brits to have embarked on a tour of duty overseas. Machin joined Australian retailer Coles in 2008 as part of a clutch of Brits brought in to transform the underperforming grocer, before moving to Target – owned, like Coles, by Wesfarmers – in 2013. In fact, British retailers have formed a bit of an international network (see box, right).
He says: "The UK has outstanding retail businesses and great talent. Coming from the UK means you know people so it becomes easier to reach out to attract talent."
British retail has, to some extent, been the victim of its own success.
"UK retailers are seen as the best," says Tony Gregg, chief executive of headhunting firm the Anthony Gregg Partnership. "Their training, skills and commerciality are all world leading."
Hit the ground running
As a consequence, overseas retailers who are behind the British retail curve have sought maybe to position themselves for future challenges by importing UK expertise and experience.
"Businesses in places like Australia want people who can hit the ground running and can cut through the red tape," adds Gregg. "They're looking for seasoned retailers who have gone through the various stages of growing a business and have got the scars to prove it."
Hyman points out that the UK retail sector is often one step ahead – the dramatic changes the sector has undergone in the past two or three years are sometimes still ones the foreign retailers are about to experience.
"The thing that's really made our retail sector more turbo charged is the way in which the British consumer has embraced ecommerce," he says. "The shift to online is one of the biggest changes I've seen in my 30 years in retail."
Machin was persuaded to make the move Down Under by his mentor Archie Norman, who worked with Wesfarmers on its 2007 acquisition of the food group and is still an adviser. Machin served under fellow Brit Ian McLeod, who had also made his name at Asda and Halfords, and quickly bolstered his retail and operations team with talent poached from the leading UK grocers.
Having played a key role in the turnaround of Coles, Machin departed last year to become managing director of department store group Target, where he has hired another raft of UK retailers to form the backbone of his executive team. In addition to Wade, Graeme Jenkins has joined from Virgin Media as trading director; Jonathan Fitzgerald left Matalan to become merchandise planning, space and range director; while Richard Jones and Kanaiya Parekh were lured Down Under as merchandise trading director and general manager sourcing for Asia respectively.
Machin insists he didn't have a deliberate strategy of targeting UK retailers. "I looked not only in the UK for recruiting my team at Target but it just so happened most of my senior appointments did come from the UK. In total, 10 of the top 15 of my senior team came from the UK."
"It's easy to go with the flow and sometimes taking a bold step in moving overseas is a way to push yourself"

Stuart Machin, Target
Headhunter Fran Minogue, whose Clarity firm placed British executives at Target, says Australia is a particularly good fit for British retailers because of the cultural similarities with the UK.
"Australia is seen as an attractive place to work," she says. "A lot of people see it as a three to five-year stint. They often go when their kids are young so that they can come back to the UK in time for their secondary education."
There are also financial incentives to consider. "While bonuses may not have been getting paid in the UK during the economic downturn, in Australia the economy is booming and there is good money to be made," says Minogue. "The lifestyle is also extremely good – the sun shines a lot of the time, which is an added bonus."
Ten to 15 years ago trying to get people to go to Australia was a challenge. "It was seen almost as a backwater and somewhere only second or third tier people would go, but now we've got that cadre of top people over there who are looking to encourage people they know and trust to join them," says Minogue.
Culture clashes
It's not only Australian and US retailers reaching out to British talent. There is growing demand for British expertise in markets such as Africa, the Middle East, China, Russia and Eastern Europe where the burgeoning middle classes are embracing consumerism.
Tesco's Brasher was appointed chief executive of South African retailer Pick n Pay following an exhaustive search of potential candidates. The retailer's chairman Said Ackerman said the former Tesco UK chief executive was the natural choice given his background, experience, expertise and achievements.
While South Africa shares some cultural similarities with the UK, there are challenges involved in living and working in other emerging markets where cultures are very different. "In the Middle East, for example, there are rules over how you dress and where you can drink," says Minogue. "China is also a completely foreign culture and it can be hard for people to settle."
Middle East businesses will often pay a hardship premium to attract people to places that are sometimes seen as less appealing. But for all the financial riches on offer, does a stint away from the UK make sense from a career perspective? Gregg believes it can sometimes be difficult for people working overseas to return to the UK in a comparable position. "There is definitely a danger of dropping off the radar," he says. "It's worth people considering a move back to the UK making a trip home and getting round people to make them aware of your situation."
Gregg advises anyone considering a stint overseas to go for no more than five years. "Someone who has spent more than five years overseas will often have to come back a rung down the ladder as the pace of UK retail is so fast."
Hyman agrees and says that so long as people keep up to date with developments in the UK, their international experience can make them even more desirable. As to the question of whether the overseas exodus threatens draining the UK talent pool, Hyman doesn't consider it a cause for concern.
"The UK is still an incredibly attractive place to develop your career," he says. "If anything the brain drain at the top leaves behind more opportunities for developing talent to fill that void. Leadership and management of organisations are becoming much more important factors in organisations than they ever have been before."
Two-way traffic
In an increasingly global marketplace talent can be imported just like goods and services. UK retailers who want to keep hold of their top people will have to get used to the fact that the competition has got a whole lot tougher.
But the trend works both ways and leaders such as M&S boss Marc Bolland, Morrisons leader Dalton Philips and Home Retail chief John Walden show that British retailers are not averse to importing their leaders from overseas.
"You can't just do a UK search any more, you have to do an international search," observes Gregg. "Anyone doing a UK-only search isn't doing their job properly."
For anyone considering a move overseas the opportunities have never been greater, but Gregg sounds a note of caution. "It's not a holiday, you really do work for your money. People go over to Australia and work seven days a week, 12 to 14 hours a day. The workload is immense but so are the rewards."
All aboard the Heathrow Express: In demand overseas
April 2007: Archie Norman joins Coles owner Westfarmers in an advisory role
December 2007: Asda COO David Cheesewright leaves to run Walmart's Canadian business
February 2008: Ian McLeod quits Halfords to join Norman at Coles as managing director
August 2008: Stuart Machin joins the Coles revolution as operations director
July 2010: Ex-Woolworths director Tony Page joins Russian hypermarket chain Lenta as commercial director
March 2012: Dixons boss John Browett makes an ill-fated move to the US as Apple's senior vice president of retail, returning just six months later
October 2012: Richard Brasher, former Tesco chief executive, takes up the reins at South African retailer Pick n Pay
April 2013: Aurora omnichannel director Ish Patel is hired by Victoria's Secret as executive vice-president
August 2013: Alex Gourlay joins Walgreens from Alliance Boots
June 2014: Christos Angelides appointed Next's president of Abercrombie & Fitch and its kids brands