As Kingfisher becomes the latest in a long line of retailers to beat a retreat from international markets, we ask: how do you make it work overseas? 
Kingfisher revealed this week it will quit its operations in Russia, Portugal and Spain to focus on its core markets in France and the UK, where sales have floundered of late.
In its third quarter, B&Q like-for-likes in the UK dropped 2.9%, while at Castorama in France they plunged 7.3%.
Kingfisher boss Véronique Laury said: "The extent and pace of change in the retail sector is profound. We saw these changes and acted early.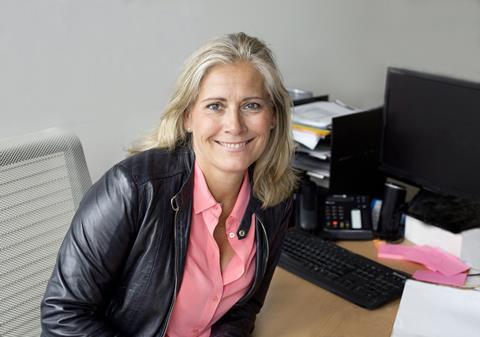 "We firmly believe in the transformation plan benefits and maintain our ambition. The environment is making our task more difficult than expected and we will always take the right decisions for the company in the long term.
"This will allow us to apply our strategy with more focus and efficiency in our main markets where we have, or can reach, a market leading position."
According to estimates, Russia, Spain and Portugal contributed a loss of around £16m to the DIY giant.
Investec analyst Kate Calvert says Kingfisher's lack of success in these markets was largely down to the small scale of its expansion – Kingfisher has just 28 outlets in Spain, three in Portugal and 20 in Russia.
"If you look at non-core markets, they haven't made a profit in years," she says. "It will get rid of a distraction; it's only 7% of group sales. They probably should have tackled them earlier.
"They have never achieved scale and if you don't get scale, you can't level out the infrastructure costs. You have infrastructure cost without the sales volume."
To succeed, she adds, Kingfisher would need to pump cash into growing the number of stores to create cost efficiencies.
"In Russia, they have 20 stores," she adds. "You need more than that in St Petersburg alone."
How to make it overseas
Kingfisher – which also operates in Poland, Germany and Romania – is the latest UK retailer to pull the plug on unsuccessful forays overseas.
Tesco famously lost £1bn for its ill-fated attempt to crack the US with its Fresh & Easy fascia, Marks & Spencer revealed two years ago it was to exit 10 overseas markets, and even online goliath Asos waved the white flag in China.
How can retailers make sure their international expeditions don't end the same way?
The retailers that have succeeded in creating truly global businesses – think H&M, Zara and Ikea – have benefited from scale and property. Ikea, for example, has more than 50 stores in Germany alone.
Tony Shiret, an analyst at Whitman Howard Research, says: "Ikea is a property player. They get property on a freehold basis [in developing economies], buy it for diddly and as the market starts to advance and the middle class grows, the value of the property goes up.
"So even if you don't succeed you have the backing of the property.
"I think Kingfisher tried to do that but found property in Russia was massively expensive."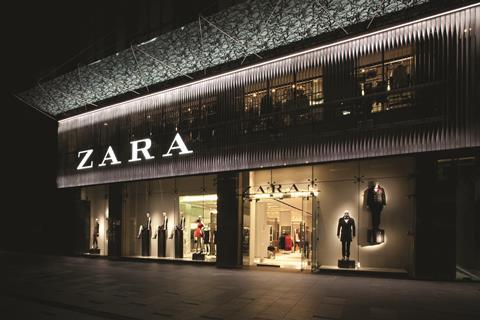 He adds that retailers that have been successful in overseas markets, such as H&M, Zara and Uniqlo, have extremely strong supply chains and, in some ways, unique individual business models.
"They all have strong brand positioning and the ability to upscale in individual countries through opening mid-size units in existing populous shopping areas," he says.
"Their expansion has tended to be into countries where retail ownership is relatively unconcentrated, allowing them to be competitive without huge scale in individual markets."
However, he admits the model is coming under pressure – both H&M and Zara are cutting back expansion as online clothing sales grow.
British retailers also display a lack of staying power, says Shiret, and often have to deal with challenging conditions at home.
"One of the problems UK shops have is they tend to have so many problems in core UK operations. These overseas operations are seen as a distraction that don't add to value in the short term," he says.
"They are maybe not taking a long-enough-term view and bolt."
Local partners
Don Williams, a retail partner at KPMG, believes measured expansion backed by a deep understanding of the target market – perhaps through a local partner – is the optimum method of foreign expansion.
"The advised approach is pick a lot of markets, do your research and do it properly," he says.
"If you go with a local partner, you have got to help them buy and market."
Online might be the best way to begin expansion into target markets, Williams adds, saying establishing physical stores is easier if you've started to penetrate the market already.
"If you have growth aspirations, you have to take yourself into foreign markets"

Don Williams, KPMG
He says: "Retailers like Kingfisher need to re-entrench and focus on their core business. If you take away the distractions of international markets, you can go in again in a few years' time."
Retailers like Zara have overcome local hurdles in markets across the globe through an intricate understanding of local retail culture, the competition, supply chain and marketing.
International expansion is a risk, but it can be rewarding. And with the UK market being challenging, soaring sales overseas can offset weak sales at home.
Take Dixons Carphone. In its last financial year, its double-digit sales growth in Greece and the Nordic countries offset a 1% revenue decline in the UK and Ireland.
Williams points out consumer spending in Britain is unlikely to go up anytime soon. "If you have growth aspirations, you have to take yourself into foreign markets."