Drivers for Amazon agencies admit breaking speed limits and claim they can't take toilet breaks
BBC investigation claims drivers have to deliver 200 parcels a day
Amazon said it is committed to ensuring drivers drive safely and legally and are "fairly compensated".
Amazon has been hit by allegations that its delivery drivers are frequently working more than 11 hours a day and get less than the minimum wage.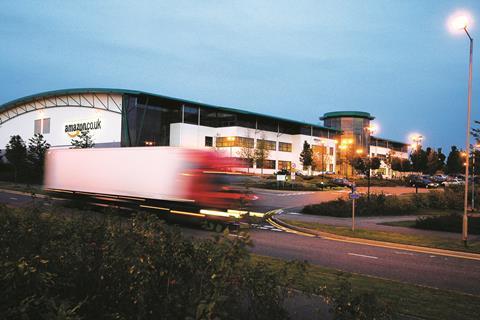 Agency drivers, contracted by the etail giant, allegedly told a BBC undercover reporter they are expected to deliver up to 200 parcels a day.
The reporter said he worked more than 11 hours a day, but it is illegal for drivers to work above this limit.
Colleagues allegedly told him they had to "defecate in bags" and "urinate in bottles" because there was no time for toilet breaks, the BBC reported.
Some drivers admitted speeding to stay on schedule. Others claimed they did not have time for toilet breaks.
The reporter, who got a job with AHC services, one of the agencies which supplies drivers to delivery arm Amazon Logistics, said he was paid £93.47 for three days' work in his first week. After deductions including optional van hire for a week and insurance, this was equal to £2.59 per hour.
The allegations are the latest controversy to hit the etail giant, following questions over its UK tax affairs and treatment of its warehouse workers.
Amazon's response
In a statement, Amazon said: "As independent contractors of our delivery providers, drivers deliver at their own pace, take breaks at their discretion, and are able to choose the suggestion route or develop their own."
The company said it expected drivers to be paid a minimum of £12 per hour "before bonuses, incentives and fuel reimbursements", and it required independent delivery providers to ensure drivers were fully licensed and insured and obeyed "all applicable traffic and safety laws".
It said it took road safety and the welfare of its contracted drivers "extremely seriously", and that drivers were free to choose when they worked.