Alibaba's Tmall website has signed a deal with Disney to become the first exclusive distributor of Marvel's Age of Ultron merchandise.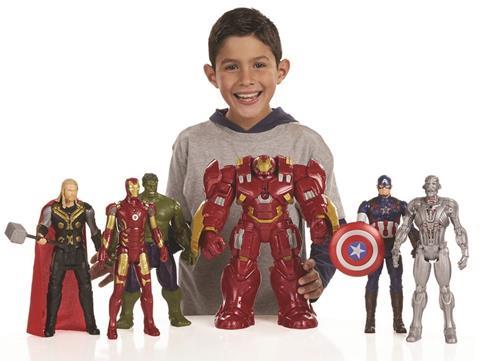 The move aims to capitalise on this week's release of the Avengers: Age of Ultron movie in China.
It is another example of large American retailer seeking to gain traction in China through selling on Alibaba platforms.
Earlier this week Walmart revealed it had signed a deal with Alibaba to sell products through the Tango messaging app, while Apple is understood to be holding discussions with Alibaba about launching Apple Pay in China.
Alibaba said the Disney deal is the first time it has opened up its services to establishing a "convenient model" of developing a movie-related online merchandise market In China.
Tmall will offer Chinese customers Avengers-themed merchandise from 40 brands including Audi, Lego and Hasbro.
Merchandise will include superhero T-shirts, gold pendants, cleaning robots and specially designed cars.
Disney's Avengers movie has proved popular in the US and topped the box office for the second weekend in a row.