Chinese ecommerce giant Alibaba is selling its US-based boutique marketplace 11 Main to social shopping site OpenSky just a year after its official launch.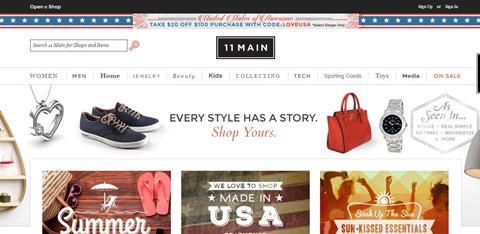 Alibaba will retain a "significant" but undisclosed stake in the combined business. It is not currently known if OpenSky intends to retain the 11 Main brand but it has been reported that several of its management team have already left the business.
The deal also includes retail software start-ups Auctiva, Vendio and SingleFeed, which Alibaba acquired in 2010 and 2011.
11 Main, Alibaba's first foray in the US ecommerce market, currently has around 2,000 listed merchants, up from 1,000 sellers at its launch last June, and, according to reports, had processed 1.3 million orders by early April. OpenSky has more than 50,000 stores.
Alibaba launched the marketplace in a bid to offer an online equivalent of the "independent high street experience" and an alternative to Amazon and Ebay, which dominate the US ecommerce market.
However, sellers have criticised it for lacking a distinctive market positioning and for not properly curating its offer, which led to some sellers leaving the site.
It has also been suggested that Alibaba placed greater emphasis on helping US retailers such as Macy's sell goods to China rather than making 11 Main a top priority.
Alibaba, which operates websites including Alibaba.com and Taobao in China alongside its logistics and payments services, was valued at $230bn (£146bn) when it floated in the US last September. It has since lost 7% of its value and is currently worth £213bn.