The founder of Chinese etailer Alibaba, Jack Ma, has unveiled ambitious plans to grow its consumer base to 2 billion people around the world.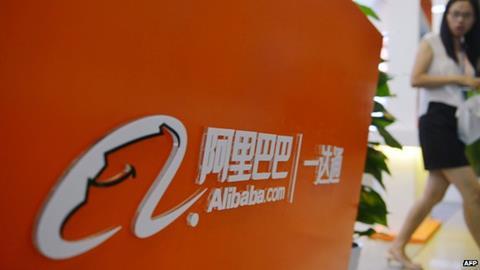 Ma aims to increase Alibaba's customer base more than sixfold by expanding its ecommerce platform to small businesses across the globe.
Revealing his targets at the World Economic Forum in Davos on Friday, Ma said that he wants Alibaba to smash Walmart's annual sales of $470bn (£312.99bn) within the next 10 years. Analysts forecast that the etailer will post revenues of $13bn (£8.65bn) in 2015.
Ma's lofty plans would see Alibaba expand beyond China, where the majority of the etailer's 300 million customers and 10 million small business which use its platforms are based at present.
But Ma does not want to compete directly with US online retailers such as Amazon, adding that he wants to exploit Alibaba's strength in China on a global scale.
Ma, who floated Alibaba's shares on the New York Stock Exchange last year, ultimately plans for an ecommerce platform that would provide Chinese consumers with logistics and payment solutions, allowing them to buy products from small businesses from around the world.
Ma compared Alibaba to the World Trade Organization (WTO), the international body that sets the rules of trade between nations. He said "My vision is, if we can help a small business in Norway sell things to Argentina, and Argentinian consumers can buy things online from Switzerland, we can build up an e-WTO."
Beijing currently maintains a high level of control over the Chinese banking system, the exchange rate and the wider economy.
Ma thinks it could take between five and eight years to persuade Beijing to adjust such trade and currency rules and to establish the ecommerce platform fully.
Alibaba raised $25bn (£16.65bn) in its initial public offering last September, making it the largest-ever stock market flotation.
The group's share price has risen sharply since then and now has a market capitalisation of around $260bn (£173.1bn).