Aldi has acquired all 66 stores of Delhaize Group's Bottom Dollar chain as part of ambitious expansion plans in the east of the US.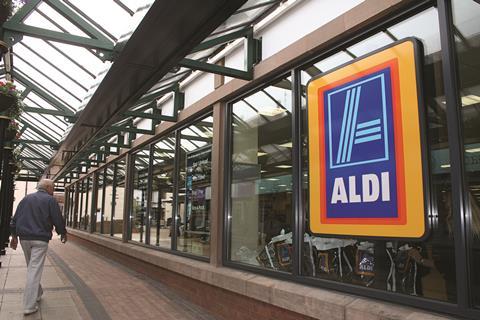 Aldi secured the stores from Belgian retailer Delhaize in a $15m (£9.4m) deal. The German discounter will begin rebranding the stores in the new year to be completed by the end of the first quarter.
The stores, in Pennsylvania, cover around 18,000 sq ft to 20,000 sq ft, and will be added to Aldi's existing network of 1,300 US stores.
Aldi already has shops across 23 US states, predominantly in the east but it also has a presence in California. It is adding some 130 stores a year as part of a wider strategy to double its presence by 2018.
Aldi, which is split into two separately-owned companies, also operates US discount grocery chain Trader Joe's, which the Aldi Nord division acquired in 1979. The first US Aldi-branded store, part of Aldi Sud, was established in 1976.
Delhaize Group president and chief executive Frans Muller said: "I would like to thank our Bottom Dollar Food associates for their hard work and dedication to their customers.
"The divestiture of Bottom Dollar Food further simplifies our business, increases debt capacity and creates shareholder value. Today's announcement is consistent with our strategy, announced in March, of investing in and focusing on our core markets."
Delhaize reported total revenue of €12.88bn (£10.1bn) in the US in its full-year results, with profits of €432m.
The group operated 1,514 stores as of the end of 2013 across 18 states, the bulk of which were under the neighbourhood grocery fascia Food Lion chain, which included 1,113 stores.
It also operates Hannaford, a larger supermarket format retailer, which at the end of last year included 183 stores.
Delhaize runs more than 3,500 stores globally, with over 850 stores in Belgium, and over 1,200 in South Eastern Europe.