Aldi is considering a launch in China as part of its ambition to become the world's dominant discount retailer.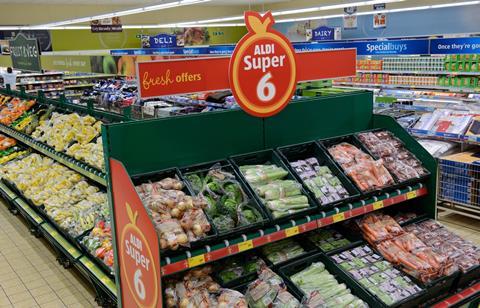 An entry into the Chinese market would be undertaken by the Aldi Süd branch of the business, which operates Aldi in the UK.
Plans for a launch into China were laid out in notes from a meeting between sister companies Aldi Süd and Aldi Nord, according to German publication Manager Magazin.
Traditionally the two sister companies split foreign markets between each other, but an entry into the giant Chinese market by Aldi Süd could mean Aldi Nord is allowed to cherry pick the next two countries it expands into.
No dates for a launch into China have been revealed, but an entry into the market could prove challenging.
Planet retail analyst for China Yujun Qiu said: "The big challenge will be how Chinese consumers will react to Aldi's private label-focused ranges."
Chinese consumers prefer brands from well-known manufacturers rather than retailers' own-brand products.
Planet Retail research director Matthias Queck points out that "entering an emerging market like China is a first for the 100-year-old German discount operator".
A launch in China would represent the fourth continent Aldi has launched in, after Europe, America and Australia.
Aldi is in the process of expanding in the US and has acquired all 66 stores of Delhaize Group's Bottom Dollar chain as part of ambitious expansion plans in the east of the US.
Aldi secured the stores from Belgian retailer Delhaize in a $15m (£9.4m) deal. The German discounter will begin rebranding the stores in the New Year to be completed by the end of the first quarter.