Dutch market leader Ahold has seen net sales increase 3.1% to €8.69bn (£6.34bn) at constant exchange rates in its second quarter.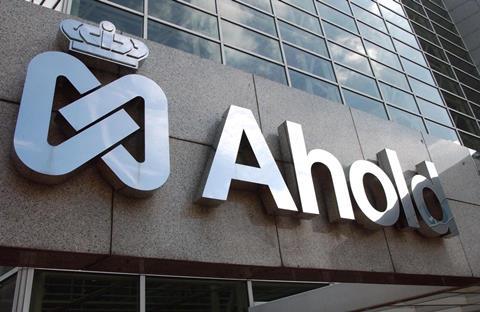 In the US, Ahold's most important market in terms of sales, the retailer has been focusing on improving its customer proposition and an ongoing cost-control programme.
Total second-quarter net sales in the US were €5.4bn (£3.9bn), down 0.3% at constant exchange rates, affected by lower petrol sales.
Ahold's Stop and Shop operation has recently entered into a conditional agreement to acquire 25 stores from A&P in the Greater New York region.
Home market
Chief executive Dick Boer said the Dutch Albert Heijn business sustained its strong sales momentum with more transactions and higher volumes.
The Netherlands is a highly competitive market where Ahold is the clear market leader with Albert Heijn stores on every corner.
Net sales in the second quarter totalled €2.89bn (£2.11bn) in Ahold's Dutch market, up 6.8% on the same period in the previous year.
The Dutch online business, consisting of its grocery ecommerce operation AH.nl and general merchandiser bol.com, achieved consumer sales growth of more than 30%.
At bol.com, Ahold said it saw significant traffic growth, higher order numbers and improved average order value.
The retailer is maintaining investment in its online business, saying that the additional investment has reduced its half-year margin by almost 25 basis points in the market versus last year.
Looking ahead
Sales increases in the Czech Republic were mainly driven by the Albert supermarkets with the acquisition of Spar stores having a negative effect on profitability.
Net sales at constant exchange rates rose 30.2% to €400m (£292m). The results clearly demonstrate the strength of Ahold's business and how the upcoming merger with Delhaize Group could boost this even further.
The strong and growing Amazon-copycat bol.com in combination with a stable US business in the US to be further enhanced with the acquisition of the A&P stores are clearly the most interesting features Ahold brings to the marriage.
On the downside, the lingering effects of the Czech SPAR buyout and further funding of ecommerce and omnichannel will likely have a negative effect on overall profitability during this financial period. However, these are initiatives that will probably guarantee future growth in terms of sales.