Retail Week catches up with the three joint winners of our inaugural Pitch Perfect start-up competition to find out how they are faring.
Elevaate
Elevaate aims to bring a human touch to online shopping by integrating the principles of in-store merchandising with ecommerce sites.
David Shearer, vice-president of marketing at Elevaate, says the start-up's software uses just three lines of JavaScript code to turn pages on websites into the digital equivalent of in-store merchandising.
The ease of the integration is designed to allow retailers greater agility when adapting to changing shopping habits.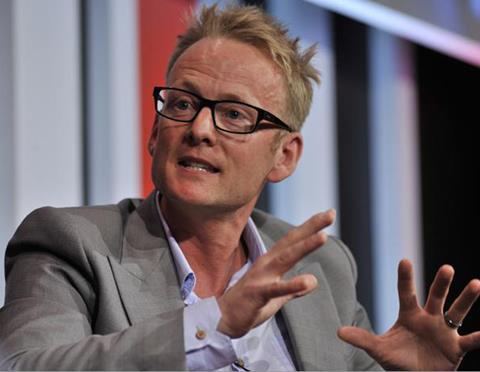 "Most of the legacy technology of today's websites was developed in the early 2000s before the smartphone even existed," says Shearer.
He says that Elevaate's software allows retailers to create in-store merchandising-style experiences online "in 15 seconds". For example, that could involve highlighting umbrellas on a homepage before it starts to rain.
It also allows retailers to group products that might be seen in one place in-store but not traditionally online. For example, a grocer could sell beer, pretzels and crisps together.
Another element of its model offers suppliers the chance to bid to promote their products on a retailer's website.
Since winning Pitch Perfect, Shearer says Elevaate's customer base has grown from two founding clients to "half a dozen retailers". Retailers listed on its website include Iceland and House of Fraser, while other clients include FMCG giants Unilever and Coca-Cola.
"Either you innovate your way out or you cling to what's familiar until you become obsolete"

David Shearer, Elevaate
More than 25 million products have been served through the Elevaate platform since April, while the uplift in products going through the platform has jumped by 145% in the same period. The growth coincided with $1.2m (£782,300) of investment from Notion Capital, which is co-owned by Kiddicare founder Scott Weavers-Wright.
Shearer argues Elevaate's software is mutually beneficial and not just about retailers milking more money from suppliers by charging them for online merchandising opportunities.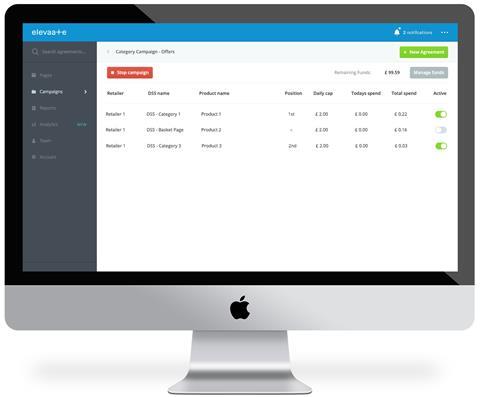 "If suppliers are not seeing a return there is no obligation and our model is based on a revenue share agreement," says Shearer.
The advent of ad blockers, which are expected to damage the effectiveness of digital marketing, could help Elevaate's proposition become more attractive.
"Revenue from banner ads is not going to be sustainable," concludes Shearer. "Either you innovate your way out or you cling to what's familiar until it is not sustainable and you become obsolete."
Formisimo
Formisimo optimises the online checkout process and aims to help retailers reclaim some of the $4 trillion (£2.6 trillion) worth of online shopping baskets abandoned every year.
Since winning Pitch Perfect the business has extended its client base to more than 100 countries and signed up high-profile clients including Shop Direct.
At present the start-up says it reduces pain-points at the checkout by analysing data that spans back over two and a half years.
Shop Direct has already benefited from working with Formisimo by increasing conversions after identifying a problem with postcode data.
Now Formisimo is close to completing a £500,000 funding round that will allow it to move into predictive analytics. It has already received a vote of confidence from previous investor AXM, which has also contributed to the latest funding round.
Using the money, Formisimo will be able to bring in new developers, particularly machine-learning experts, who will help build the predictive technology.
"It is about developing a robust algorithm that we know we can plug and play into any website," says founder Tom New.
"The aim is to build something that can work for any kind of form anywhere in the world"

Tom New, Formisimo
Formisimo will use its historical data to create an algorithm that can recognise, in real-time, if someone is struggling at the checkout and try to keep them interested through a number of tactics, including a chat widget that offers advice or a money-off coupon to incentivise the shopper.
Unlike Yieldify, which offers a similar service by tracking mouse movements and dwell time, the Formisimo technology will analyse the points where users are inputting and deleting data or hesitating while entering information into online forms.
New believes the new product will launch within 12 month as the 11-strong company grows to 20 people.
Formisimo has also appointed Keith Wallington to its board. He is a software as a service (SaaS) expert and entrepreneur in residence at accelerator Seedcamp.
It appears Formisimo is already on to a winner – the start-up is recording 15% revenue growth month on month.
"We have a lot of data," concludes New. "The aim is to build something that can work for any kind of form anywhere in the world."
DigitalBridge
DigitalBridge is at the forefront of using augmented and virtual reality (VR) technology to help customers picture what products would look like in their homes.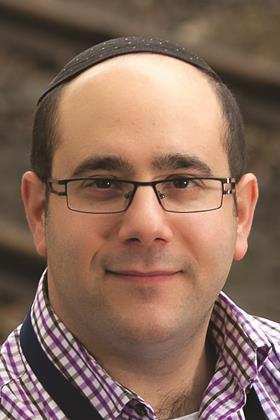 The start-up has been busy since picking up its Pitch Perfect crown. Shortly after the win it succeeded in closing a £450,000 funding round.
That money has allowed DigitalBridge to hire more staff and accelerate its product development.
DigitalBridge's initial offer was designed to integrate with retailers' apps, but now the firm is focused on developing a web version.
Chief executive David Levine says: "We've realised over time that not that many retailers have their own apps and that has been a stumbling block."
He believes the web-based version will make the tech more attractive for retailers. Like many start-ups, DigitalBridge has found it tough to crack the big retailers.
"Large ships turn slowly and retailers are large companies," says Levine.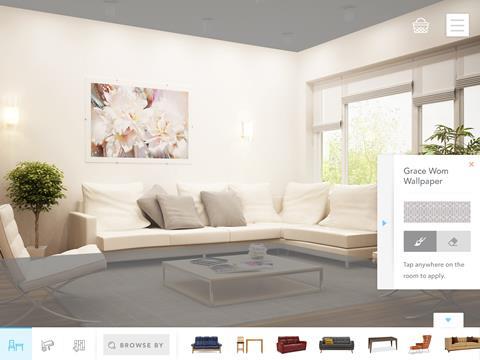 DigitalBridge is also approaching US companies, which it is finding more receptive. "They are much more willing to take risks," says Levine. "In Europe they talk a lot about innovation but get stuck a lot internally."
DigitalBridge is adapting its technology for VR headsets such as Oculus Rift and Google Cardboard. Levine believes it could be "really powerful" and especially popular with high-end retailers.
As businesses including Facebook and Microsoft prepare to launch VR headsets for consumers next year, DigitalBridge will be well-positioned to deliver the next-generation of retail.