Robots may currently be the stuff of science fiction films but they could be set to revolutionise the retail industry.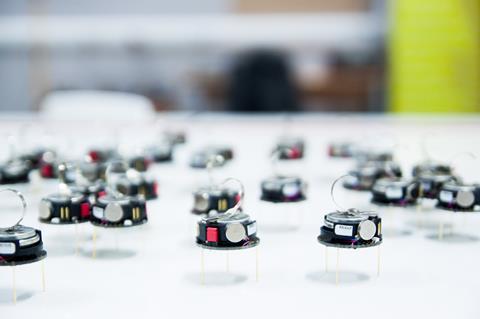 Tony Prescott, director at the University of Sheffield's Centre of Robotics, and his team are working on building robots for "jobs that are dirty or dangerous or really dull". The team is staging a series of five lectures on the latest advancements in robotics and what the future has in store, and they also released the video below to show some of the robots in action.
These robots range from a humanoid-style robot called Zeno to a swarm of miniature 'Kilobot' robots that could be used to move heavy items by working together like ants. They have also tested autonomous "quadcopters" with the ability to follow volunteers. The devices could be used in warehouses and at different points in retailers' supply chain.
The Sheffield team are not the only ones who believe robots could soon have a role in retail - Tesco chief information officer Mike McNamara said last week it wont be long before robots are carrying out simple tasks.
At the Retail Week Tech & Ecomm summit he said: "It won't be that long before we are using robots to do simple tasks. Wearable technology and robotics will free up colleagues to do more value-added tasks."
Dr Roderich Gross, a senior lecturer in robotics and computational intelligence who is working with the Kilobots to collectively move around physical items, said: "We have the largest robot swarm in Europe and we can programme them and see how they can reach consensus and collaborate in challenging environments."