It seems a little incongruous to call JustFab an emerging retailer. The US ecommerce site expects to turnover $500 million in 2015, is eyeing an IPO, is valued at $1bn and already operates in seven countries.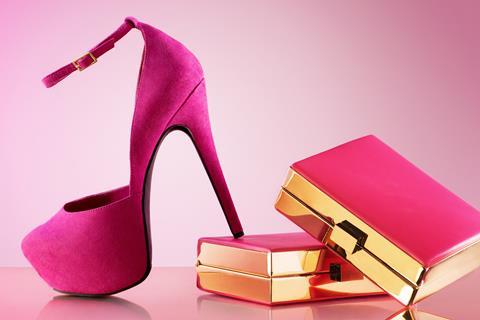 But despite this, JustFab is relatively unknown in the UK, where it launched in 2012. Most of its grown so far has been in its home market, the US. But there's one big reason why established UK retailers should take note, and it's because Just Fab has put personalisation at the heart of its business model.
So how does its model work? JustFab customers pay $39.95 per month to be members, and this fee gives them access to discounted products. They are asked to pay at least one visit per month to the site, although they don't have to buy something every month.
Personalisation
When they sign up, they take a quiz that tells the business about their likes and dislikes. It is this quiz, plus their browsing and buying history, that informs JustFab's monthly personalised email to each customer, which founder Adam Goldenberg says drives much of their sales. "We thought fashion is such a personal thing, wouldn't it be great to give consumers a personal stylist online?" he says.
The business only sells own brand products, and operates under three brands. JustFab sells shoes, handbags, accessories and is expanding into apparel. ShoeDazzle is its second brand selling shoes and handbags, which was founded by a team including Kim Kardashian in 2009 and which was acquired by JustFab in 2013. Its newest brand is Fabletics, a leisure-wear brand which competes with the likes of Lulu Lemon and Sweaty Betty, but at a lower price point.
Leisurewear
"We saw this trend in the US four years ago," Goldenberg says. "We thought the leisure wear category was going to be a huge category but that the category was over-priced a lot of the time. We think we have the same quality as other brands, but better prices." He says a lack of store costs and the strong loyalty and frequent purchasing of their members makes up for lower margins – but he admits it did take the company longer than expected to get the quality of the product right.
JustFab's other point of difference is its technology, which the company has developed itself. Goldenberg is a serial ecommerce entrepreneur and he and his 55-strong technology team have built the core systems that the business runs on. "Technology is a key driver to everything we do," he says. Both the web platform, with its strong personalisation tools, and its warehouse systems were designed in-house. The warehouse system was also built on Apple's iOS operating system, meaning iPhone-owning employees generally know how to use it intuitively. Goldenberg says the etailer can open a 300,000-400,000 sq ft warehouse for a third of the cost of using a third party operator. However, he does add that the logistical side of expanding the retailer into new territories is challenging. "For how global the world has become, it can still be amazing how differently things are set up in different countries."
Plans for stores
JustFab has big plans in the coming months – it will continue to develop its apparel offer and expand its market share in the countries it operates in. Plus, it is trying out store retailing, as Goldenberg says JustFab's main competitors are on the high street. It has a concept store in Los Angeles which has been open for six months, and it is likely to eventually open between 30 and 50 stores for each brand in the US. "Customers can be unsure about the fit and sceptical about the quality for the price point," he says. "Both of these are very easily addressed when you come to a store."
Just Fab figures
Founders: Adam Goldenberg and Don Ressler, co-chief executives
Founded: 2010
Investment: $85 million in August 2014; $164 million previously
Membership: 2.5 million members worldwide