As Alliance Boots defies the difficult economic climate, its executive chairman shrugs off criticism of its tax affairs.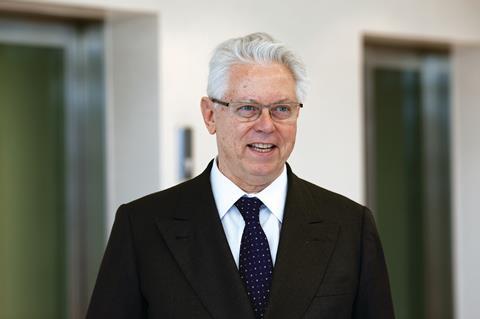 For Stefano Pessina, Alliance Boots' results last week were "old news". Not just of course because as the co-owner of the retailer and wholesaler he was familiar with performance but, as someone who prides himself on years of double-digit growth, he is always focused on the next step in continuing to build his business.
At the results meeting the years of experience and intimate knowledge of the business that have enabled him to deliver such sustained growth were on show – whether it was close knowledge of product or the longer term vision of creating a global giant.
Years of success may have made Pessina a wealthy man – according to Forbes he is worth $2.6bn (£1.6bn) – and it would be easy for the Italian entrepreneur to retire and relax at his home in Monaco, having celebrated his 70th birthday this year. But he has no plans to leave the business yet, hoping to see through a new phase of development.
An engineer by training, he is said by his team to be a workaholic, committed to developing the group "on an almost 24/7 basis".
Pessina personally flies around the world to research the right markets for the company's growth.
Despite his hectic schedule, Pessina has a sprightly demeanour, which he could put down to the effects of sea air because when he does have some spare time he enjoys being on the coast and going sailing.
Pessina's business sense has helped him build the Alliance Boots group to what it is today, after Alliance Santé, which was indirectly owned by Pessina, merged with UniChem.
Although softly spoken, Pessina has a gritty determination, reflected by his leadership of the takeover of the company along with private equity firm KKR in 2007. Pessina owns a third of the business and has 50% of the voting rights.
He typically expects his team to be as committed to their jobs as he is, and they often work 12-hour days.
Pessina is particular about the team he surrounds himself with and observers were surprised both when former Asda and HBOS boss Andy Hornby was named group chief executive and when he left in 2011 after less than two years.
"We don't need a chief executive," Pessina said last week. "I believe [the company] can be run by a team of five people with the contribution of many other people.
"This team is working very, very closely and very often we don't need to speak to each other. Now the team is so professional and understands the strategy so well that my leadership is not indispensable any more."
His team includes health and beauty chief executive Alex Gourlay and Ornella Barra, who runs the pharmaceutical and wholesale division and who is also Pessina's long-term partner.
The team's efforts have paid off. At group level Alliance Boots posted trading profit up 12.4% to £1.2bn for the year to March 31, when revenue surged 18.4% to £23bn. Group EBITDA advanced 10.2% to £1.44bn.
Pessina has come under fire over the past year over his company's tax arrangements. It has been widely reported that the group pays less tax than comparable companies such as Tesco and Marks & Spencer and there have been accusations that it has avoided paying £500m of tax since being taken private.
But Pessina shrugs off the criticisms. "We are paying, in reality, more tax as a whole than before the acquisition," he maintains. "People talk without understanding what it is about. We abide by the law."
He also points out that the group has made significant pension contributions that affect the total cash paid - it has invested over £1bn into its pension scheme over the last five years, of which £555m was ploughed in to address the pension deficit.
For him, the row seems to be no more than a distraction from his long-term ambition to make Alliance Boots even bigger and better.
Career history
July 2007 Alliance Boots executive chairman
2007 Alliance Boots executive deputy chairman. Group taken private by KKR and Pessina
2006 Leads a merger of Alliance UniChem and Boots to form Alliance Boots
2004 to 2006 Alliance Unichem executive deputy chairman
2001 to 2004 Alliance UniChem chief executive
1997 Appointed to the Alliance UniChem board after completing a merger between Alliance Santé and UniChem
Alliance Boots in game-changing tie up with US giant Walgreens
1

2

3

4

Currently reading

In the news: Stefano Pessina, executive chairman, Alliance Boots profiled