The grocer is pulling no punches as it pushes convenience, non-food and value.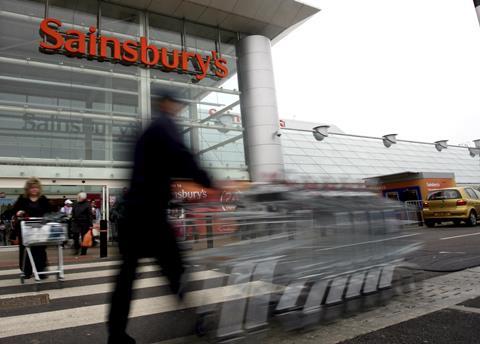 Until recently well-known for its marketing association with chef Jamie Oliver, Sainsbury's has been striking out in new directions as the venerable high street name once again adapts to changes on the high street and among consumers.
Sainsbury's has been innovating recently. It has launched pricing initiative Brand Match, brought on board David Beckham as brand ambassador, unveiled a £1bn sustainability plan and a commitment to customers through its 'Live Well for Less' tagline.
But Sainsbury's, which was scheduled to post interims after Retail Week went to press, has not always been so quick to change. Established in London in 1869, JS enjoyed strong growth for almost 80 years before it became a leading exponent of the new supermarket format in the UK in the late 1950s.
Rapid expansion came in the following two decades and, by the mid-1980s, Sainsbury's had overtaken Tesco as the UK's leading supermarket group. However, a decade on, ever-tightening planning permission and improved competition slowed the traditionally southern retailer's national roll-out.
Participation in the Nectar loyalty card scheme from September 2002 proved a winner and gave Sainsbury's an in-road similar to Tesco's use of Clubcard data, which had proved so successful.
After a period of underperformance under Sir Peter Davis, Justin King became chief executive in November 2003 – and the business has been revitalised. It has made a serious push into the convenience market, opening 377 Sainsbury's Local convenience stores, which increasingly complement its 557 supermarkets, Retail Week Knowledge Bank data shows.
Sainsbury's has also been making a renewed push into non-food, including through its Tu clothing brand. The retailer has had mixed experience in non-food and sold DIY business Homebase in 2001, but in recent years has been competing more fiercely against Tesco and Asda in general merchandise.
King has overseen a critical period with the emphasis on convenience becoming ever-important following the 2004 acquisition of Bells Stores and has largely been successful, although initially at the expense of operating margins.
So what of the latest raft of initiatives? Brand Match is likely to help Sainsbury's maintain value credentials against rivals on well-known names. Meanwhile, the retailer's own-brand offer accounted for just over 51% of Sainsbury's grocery sales in 2010/11, compared with Tesco at 50% and Asda and Morrisons on 47%.
According to Retail Week Knowledge Bank, new IT systems and the established leadership of King has put the business in a strong position but it faces some difficulties.
"The business is now running faster to stay ahead of its own game, while in 2011/12 it faces the ongoing reality of slower sales growth, the new challenge being to sustain improving profitability," Retail Week Knowledge Bank's Sainsbury's profile states.
With the move from the Naked Chef to Golden Balls, will the grocer be able to score more goals?
Food for thought
Chief executive Justin King
2010/11 sales £21.1bn
2010/11 group pre-tax profit £851m
Stores 934