Home Retail Group has had a rocky year, reporting falling sales and profits as the performance of its catalogue retailer Argos slipped.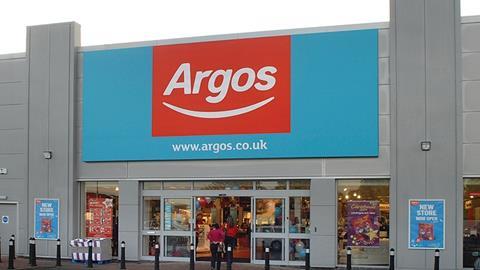 The business, which also owns DIY chain Homebase, experienced a pre-tax profit plunge of 70% to £28m in its half-year.
Home Retail blamed Argos's poor performance on the challenging consumer electronics markets, which last month led Best Buy to reveal plans to exit the UK and resulted in the sale of Comet for just £2 to private equity firm OpCapita.
Argos is being run without a boss after managing director Sara Weller stepped down in April, forcing Home Retail chief executive Terry Duddy to take the reins.
In 2006, management said growth drivers would include the increasing number of UK households, rising disposable incomes and growing discretionary spending on aspirational home enhancement and technological advancements, backed by better, lower-cost sourcing and availability. But the trading landscape was transformed by the global downturn, and Argos has suffered as a result.
As underlying operational costs – including staff, energy, rents and business rates – have risen, the pressure has been on to keep costs down.
Analysts have urged the retailer to close stores, but in September Duddy stood firm, saying he would not shutter any of the 750 stores because as a multichannel retailer it was "critical" to maintain the portfolio to compete with supermarkets and online giant Amazon.
However, he has said the business will take advantage of 150 lease renewals coming up, allowing Argos to realign its portfolio, which could involve closures as well as openings.
After a four-month internal review of why sales were falling, Duddy concluded in September that Argos's strategy, including a strong multichannel business and a broad product offering, was the right one.
To increase the breadth of the group's offering, Home Retail bought the Habitat furniture brand in June, keeping three stores and the website.
Habitat product will appear in Homebase stores, and rolling it out to Argos has not been ruled out.
Argos also aims to expand into China in 2012 through a joint venture with home appliance manufacturer Haier Group.
But while Argos has been lagging, Homebase put in a "robust" performance in its first half, gaining market share as like-for-likes stayed flat.
Home Retail clearly sees opportunity though via acquisitions and overseas expansion, and multichannel could be the key to Argos finding its feet again. Half-year sales showed Argos's multi­channel sales of £770m represent 46% of Argos's total.
But more may be needed to turn around the fortunes of Argos, whose low price points and convenient format should be delivering in this climate.
Home sweet home
Home Retail chief executive Terry Duddy
Home Retail operating profit Fell 72% to £27m, in the six months to August 27
Argos managing director Being recruited, Terry Duddy in the interim
Homebase managing director Paul Loft
Argos's first-half like-for-likes Down 9.1%
Homebase's first-half like-for-likes Down 0.6%