A year ago, the young fashion chain looked burnt out. Now it looks ready to venture overseas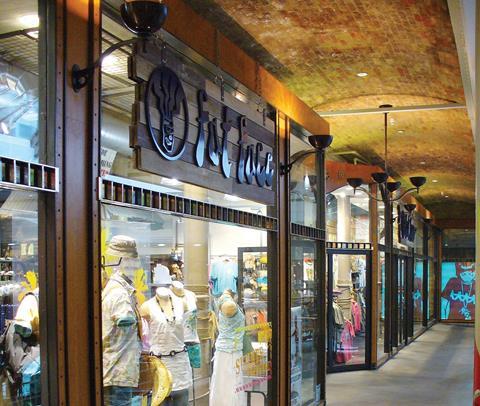 Lifestyle fashion chain Fat Face has had its ups and downs over the years but a renewed focus on product and quality has helped to restore profits.
After George at Asda boss Anthony Thompson was parachuted in last year, the clothing retailer has overhauled its product offering and next month will launch a premium collection to emphasise its quality credentials. The UK-manufactured British Heritage Collection is designed by Cro'Jack and made from luxury fabrics.
It has also this month opened a new-format store in Westfield Stratford City. Well positioned to take advantage of the high footfall the centre has enjoyed since opening, the store is at a main entrance, opposite Marks & Spencer and Forever 21.
After a series of profit slumps since 2007, due in part to a policy of heavy discounting, the retailer this year posted pre-tax profit of £6.1m in the year to May 28, up from £2.8m the year before.
Thompson told Retail Week last month: "We have introduced products and categories that we had strayed away from. Research with our customers showed they wanted the typical iconic Fat Face sweatshirt, outerwear and beachwear."
Thompson said Fat Face had improved quality while ensuring that prices were "sharp". The re-evaluation of prices enabled the retailer to move away from deep discounting, which blighted its performance last year.
With profitability restored, Fat Face is now mulling taking the brand overseas again. Thompson told Retail Week he believed that the retailer should be as successful in holiday destinations worldwide as in those in the UK.
Since joining Fat Face, Thompson has installed his own management team after a string of departures in 2010 including finance director Shaun Wills and retail director Gary Waldron.
Thompson hired Topshop/Topman head of retail Becky Bateman as retail director, and Toby Bowhill as brand director. Bowhill had been at Abercrombie & Fitch for eight years.
Fat Face – which sells sports and fashion menswear and womenswear inspired by water and snow sports – favours opening stores in small, affluent market towns, particularly known for sporting activities. This expansion strategy helps to keep down costs and gives Fat Face more of an independent feel.
The retailer, which was founded by 'ski bums' Jules Leaver and Tim Slade selling printed T-shirts out of their rucksacks in the French Alps, is owned by private equity firm Bridgepoint, which acquired the retailer for £360m in 2007.
Fatter Profits
Chief executive - Anthony Thompson
Chairman - Alan Giles
Number of stores - 200
Sales - Up 13% to £152m in the year to May 28
Pretax profit - Up from £2.9m to £6.1m
Owner - Bridgepoint Capital
Retail Week Knowledge Bank profiles the top 250 UK retailers, including company profiles and sector screening tools, and is included in your Retail Week subscription package. For a demonstration, please click here.