Carrefour's deals on wheels, Ikea pandas to the consumer, and male rompersuits make a comeback.
Deals on wheels
Speedy customer service is taken seriously by French retail giant Carrefour.
On a trip to one of the retailer's hypermarkets in Paris last week, it was striking to see staff rollerblading around the store as they raced to fulfil shoppers' desires.
Carrefour originally wheeled out the idea several years ago, as apparently did its British counterparts Asda and Tesco in their big sheds.
However, the UK pair reverted to the more traditional method of walking.
The wheels are firmly back on the Tesco business – hopefully Asda won't be far behind.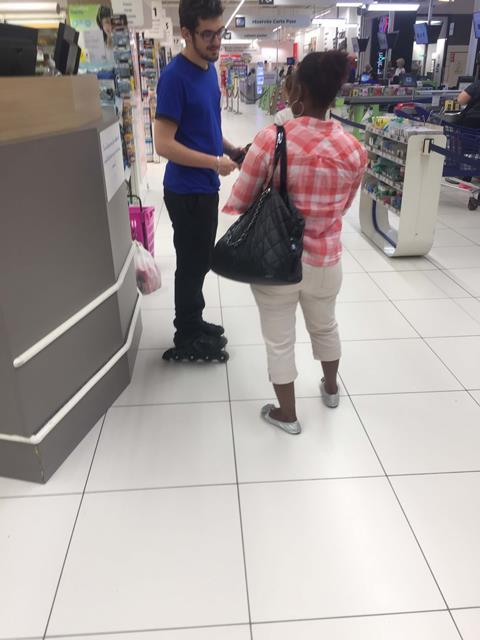 Ikea's great panda escape
Immediately off the back of the Balenciaga copycat tote bag saga, Ikea has proved once more that it has a sense of humour.
The Sweedish furniture giant's latest viral episode stemmed from a dash of merchandising genius at one of its stores.
Far from plonking its giant panda bear toys on the shelf, one colleague brought the children's room department to life.
Like something out of Pixar's Toy Story, the bears were hung from cable, as if trying to escape. One shopper snapped the scene and posted it on twitter.
Talk about panda-ing to the consumer.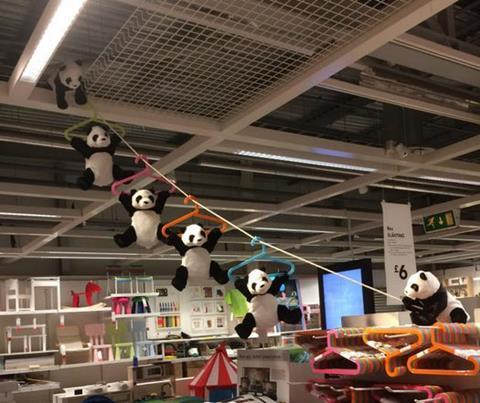 Careful what you wish for…
A project to crowdfund the design and manufacture of male rompersuits has been met with scorn.
ACED Design, comprised of a group of business students, has created a rompersuit for men, the RompHim.
They hope to bring the product to market and spark a "fashion revolution" in the process.
While the project has been met with ridicule on social media and in the press, ACED Design exceeded their $10,000 (£7,800) on crowdfunding page Kickstarter in a single day.
While the reaction so far has been overwhelmingly negative, it's possible that high streets could be flooded by romper-wearing men this summer.
Retailers hoping for a proper summer to boost sales should consider the downside of such a heatwave.