Ikea is in discussions about trialling one of its 'order-and-collection point' store formats in the current BHS building on Oxford Street.
The DIY giant has revealed it is "seriously considering" launching a store on Oxford Street as it seeks to experiment with formats beyond its traditional big box out-of-town stores.
Ikea is already trialling a 19,000 sq ft 'order-and-collect' store in a Norwich retail park, which opened earlier this month and also acts as a studio where customers can plan complex purchases such as kitchens.
However, the Oxford Street store would represent the first high street store Ikea has launched in the UK. Ikea launched its first high street store last summer in Hamburg.
An Ikea spokeswoman said: "Over the coming year, we plan to test three order-and-collection points in the UK, exploring slightly different formats in each selected market.
"We will use these tests as an opportunity to find out more about how customers want to shop with Ikea in these areas. Our second is planned to open in Aberdeen in spring 2016. We are also exploring a number of other potential locations across the UK, one of which is the current BHS building on Oxford Street."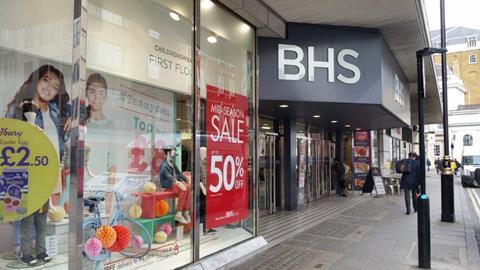 Speaking in June, Ikea UK country manager Gillian Drakeford told Retail Week the small formats will not act as a "replacement" for upcoming big-box stores, which have struggled with planning permission.
Drakeford said: "We need to start testing different store models. That is one of the areas where many UK retailers have been at the forefront and now it is Ikea's turn to do that. But it will always be as a complement to the [existing] store portfolio."
In the Norwich outlet, which is less than a tenth the size of its existing UK stores, customers who order in store will have the option of having products delivered to their homes or to the store for pick-up.
Drakeford believes click-and-collect will launch in small format stores eventually, but only once it has launched in larger stores first, after the retailer completes a global IT infrastructure overhaul.