Forget piped muzak, audio in the retail space can be honed to reflect the brand, enhance the customer experience and reinforce consumer aspirations, promoting higher sales – so long as it's done right, warns Mark Faithfull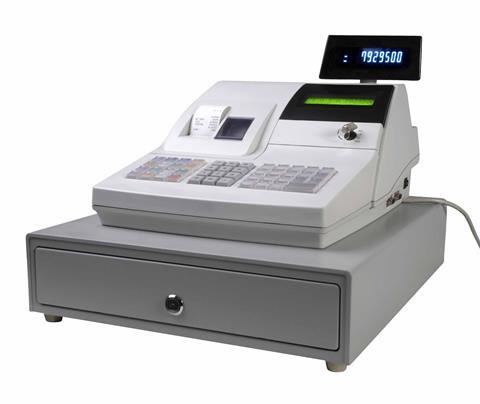 Anyone labouring under the misapprehension that audio in stores is simple would do well to have a chat with Julian Treasure, chairman of The Sound Agency, who has devoted his time to developing a sound model appealing to the senses. He is part of a growing band of specialists offering audio services to retailers – often as part of a wider digital and environmental proposition – who are trying to raise the bar in terms of the science of sound. He points out that most of the sounds confronting people when they are out are "unintentional and unwanted", which makes what confronts a shopper's ears when they enter a store all the more important.
Treasure says sound impacts people in four different ways – physiologically, psychologically, cognitively and behaviourally – and that "playing music because everyone else does" should not be a retailer's rationale.
Rather, the audio played within a store should reflect the brand position of the retailer and should be appropriate both to those brand values and to the customers'. And he warns that errors are still common, such as playing fast-paced music in a store where the retailer would like to encourage dwell, because it tends to make people do things more quickly. "The important thing to realise is that the same solution will not work for everyone," says Treasure. "A blanket approach has resulted in homogenised environments. Function, physical environment and equipment, cultural tribes and brand values all play a part."
Quite how these factors work divides the specialists. Treasure is an advocate of illusory but non-specific play tracks, or what he calls a "generative soundscape". His view is that playing music by known artists can just as easily evoke a negative association as a positive one, while music that echoes musical genres avoids this potential pitfall.
However, Vanessa Walmsley, senior vice-president of corporate marketing at Mood Media, says that as a provider the company believes that recognised music is important, particularly in a high street environment.
"For a specific event or promotion, we might mix and match between artists and ambient playlists, but as a rule we feel that shoppers recognising the tracks is an important element," she says.
She also stresses that understanding a retailer's brand and aspirations must come before choosing the playlist. "A playlist might be segmented by objectives, location – some chains want different feels for urban or out-of-town stores – frequency of updates and also often access to 'pre-releases'," she explains.
Where Treasure and Walmsley concur is in the judgment that music can also be used as a filter: both cite Abercrombie & Fitch's loud, club-like approach as an effective mechanism that helps consumers decide whether the brand – indeed even entering the store – is for them.
In grocery and DIY, retail communications is another important element and radio-style transmissions have become popular, especially as they can help a retailer to point shoppers towards promotions, special offers and reinforce a company's ethos.
In August, Spar signed a five-year extension with Immedia Group for its 'Spar Live' service, taking it to April 30, 2016. Immedia currently supplies around 1,200 stores with the service and is aiming to double that over the next five years. Immedia is run by former Radio One DJ Bruno Brookes, who moved from behind the microphone over a decade ago. He reflects: "Spar Live supports Spar in its own-brand promotions together with key promotional messages, driving incremental revenue and general customer service messages."
Barry Wallis, retail development controller for Spar UK, adds: "It helps to improve the atmosphere in-store – gives staff a station of their own. It provides consistency from one store to the next and most importantly the advertising opportunities for both proprietary brands and Spar's 'real deals' increase sales within stores."
As well as music, chat and providing an information service, the show will be used to promote Spar's recently-launched S Budget own-label economy range.
Similarly, Mood Media works with the Co-operative chain with a radio-style proposition. Walmsley says it goes beyond simply promoting offers. "The Co-op uses its messaging to communicate about its other ethical-based businesses and, for example, broadcasted the royal wedding live," she recalls. "They take it very seriously."
Of course, some people have no truck with background sound, no matter how it is executed. UK-based Pipedown is an organisation dedicated to the eradication of piped music wherever it may be and cites Craig Lewis, marketing director of John Lewis, who recently confirmed that he "has no plans to introduce piped music in our stores". As Lewis put it: "The calmness of the John Lewis shopping experience is held in high regard by our customers and we would not wish to compromise this in any way."
It's a view with which Treasure has some sympathy. He says his company starts from the position of no sound and determines whether it can "decorate the silence" productively, but he asserts that in some instances a quiet environment should be maintained.
Whatever the approach, constant review is vital. Walmsley cautions that some retailers in the past have left a playlist to loop for years on end. "We absolutely would not advocate that approach," she says. "Things change all the time. It doesn't matter how well researched a playlist is, nothing beats testing, reviewing and refreshing the sound to make sure it is producing the results a retailer is looking for."
New wave: Hollister surfs technology
In its typically-understated style, this year US fashion brand Hollister demonstrated what could be achieved with visuals and sound.
On opening, its Midtown Manhattan store featured a live video feed of surfers in Huntington Beach, California, across its double-height glass storefront, created using 169.46-inch LCD displays stretching across the façade and over the front door.
These relayed live content from two HD cameras in Huntington Beach, with the visuals supported by audio of waves lapping and crashing. Inside, five additional video walls continue the illusion that shoppers were in a store on the Huntington Beach pier, with monitor walls set up to look like windows looking out towards the left and right-side views from the pier or the ocean and surfers ahead.
How do they do it?
Thomas Pink
Exclusively British tracks reflect the British heritage of the brand, consisting of 75% contemporary tracks and 25% classic British tracks to appeal to a wide audience. The web-player is updated monthly with a distilled version of the in-store channel (about 40 tracks), accessed via the Thomas Pink website as a separate pop-up so users can surf other sites while still tuned in. The British-made channel is replicated in the US to retain the brand image internationally.
Popular tracks
The Smiths, Ask
Jamie Woon, Middle
Elbow, Lippy Kids
Noel Gallagher and the Flying Birds, The Death of Me and You
Laura Marling, Sophia
Adele, Lovesong
Patrick Wolf, The City
The Rolling Stones, Little Red Rooster
Co-operative
Co-operative uses a bespoke, 'as-live' in-store radio across its 2,000-plus food stores, with DJ-led shows with Co-op 'sonic branding', created in-house at Mood Media. Third-party advertising from stocked products is used to generate advertising revenue alongside an uplift in sales and the music matches the broad demographic and mirrors trading patterns, with different music styles more prominent at different times of day.
Popular tracks
Steely Dan, Peg
Jessie J, Price Tag
Madonna, Jump
CeeLo Green, Bright Lights
Stevie Wonder, Isn't She Lovely
Modjo, Lady
Bruno Mars, Lazy Song
Pret a Manger
Two complementary channels of differing tempos are mixed accordingly throughout the day to match trading patterns, focusing on sophisticated pop and soul and predominantly contemporary artists. Tracklists include artists not normally played on mainstream radio, with the sandwich chain reporting great feedback from customers 'discovering' new artists.
Popular tracks
Peak playlist
A Night Like This, Caro Emerald
Another New day, Jazzanova
Be Yourself, Morcheeba
Beauty In the World, Macy Gray
Carla's Beat, Dieser feat Katie Miller
Off-peak playlist
Apron Strings, Beady Belle
Bedda At Home, Jill Scott
Better Together, Jack Johnson
Bitter With The Sweet, Samuel Purdey
Green Light, Jamie Lidell