WHSmith has reported another period of falling group sales and strengthening gross margins over the Christmas period.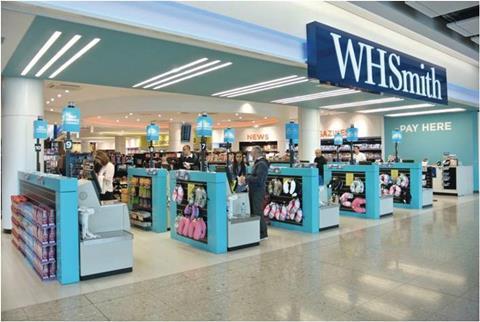 The stationer and bookseller said group profit is "in line with plan". Total group like-for-likes were down 2% and total sales fell 1% in the 20 weeks to January 17.
In its high street shops both like-for-likes and total sales declined 5% in line with its expectations.
The retailer said: "Our initiatives to grow gross margin continue to deliver and our cost efficiency programme remains on target."
However, like-for-likes were up 2% in its travel shops, where revenue increased 7%, driven in particular by a stronger performance in large airports. "We continue to invest in growing the business by opening stores in the UK and internationally," WHSmith said.
The group said it "continues to be highly cash generative with a strong balance sheet".
WHSmith group chief executive Stephen Clarke said: "The group delivered another good profit performance. Travel continues to benefit from the ongoing improvement in passenger numbers and the impact of our latest initiatives. In high street, our strategy to create value through gross margin improvements and cost efficiencies continues to deliver profitable growth.
"It is important to recognise that this performance would not be possible without the hard work of all our colleagues, particularly those in our stores at this time of year.
"Looking forward, we remain focused on profitable growth, cash generation and investment in new opportunities and are confident of making further progress."