Westfield London has unveiled plans to open a new venue and events space to offer customers more experiences alongside shopping.
The 34,000 sq ft venue will be called Exhibition and will be housed within the Westfield London mall in Shepherds Bush.
Unibail-Rodamco-Westfield has partnered with Broadwick Venues, which operates venues such as Printworks, to repurpose the grade II listed Dimco East Building, which sits on the site that is currently being developed as part of Westfield London's £600m expansion.
Exhibition will span two floors, have a total standing capacity of 3,000 and "multiple rooms, formats and configurations as well as a number of adaptable relaxation areas". It will also have onsite food and drink vendors.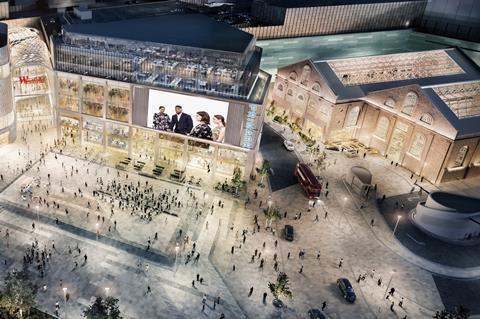 A Unibail-Rodamco-Westfield spokesman said there would not be any retail space in the new development, but it was part of Westfield's ongoing development to make the site "the go-to destination for not only fashion but food, entertainment, events and experiences" in west London.
Work will begin on the site this month and the venue is expected to open at the end of 2019.
Chief operating officer Michel Dessolain said: "Unibail-Rodamco-Westfield creates unique and innovative destinations globally where our customers can shop, dine, be entertained and connect.
"Our partnership with Broadwick Venues, one of the biggest players in the events industry in the UK, and through the support of London Borough of Hammersmith and Fulham, will deliver an amazing new entertainment experience and will be a leading new events venue in London."