Plus-size fashion retailer Simply Be is to recruit larger "empathetic" staff to help advise customers.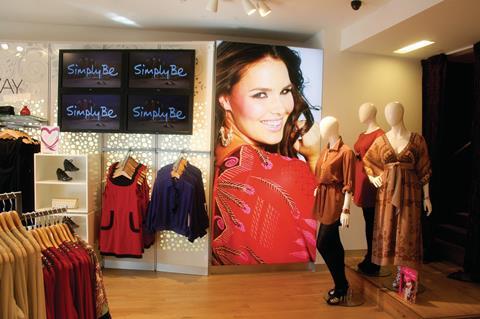 The N Brown-owned retailer is recruiting staff who are size 14 and above to sell the range of clothing for large and taller women, which goes up to size 32, to make shoppers less self-conscious.
The retailer has seen an uplift in sales after putting N Brown's large male clothing brand Jacamo into Simply Be stores as it claims larger couples prefer to shop together, the Daily Mail reported.
Simply Be has installed larger "fitting lounges" where chairs have been replaced with sofas and feature magic mirrors which allow shoppers to take pictures of themselves in clothes and email them to friends for a second opinion.
The changing rooms also have a cash register so shoppers can make their purchases in privacy.
N Brown chief executive Alan White said: "Large customers tend to be less confident in their dress style, so we staff our stores empathetically. Assistants are also able to share advice on what suits them.
"Our uniform requirement is for staff to wear our brands, and our ranges start at size 14, so in some ways the two things go hand in hand."
N Brown said sales of the world's largest bra - a 42K, equivalent to dress size 26 - were rocketing worldwide. The retailer said it has sold more than £100,000 worth of stock and will next year launch an L-cup version.
Last week White said that he expects to see less discounting in the run up to Christmas than last year.