The majority of shoppers are yet to embrace m-commerce and have no plans to over the next year despite retailers forecasting a "mobile Christmas" this year.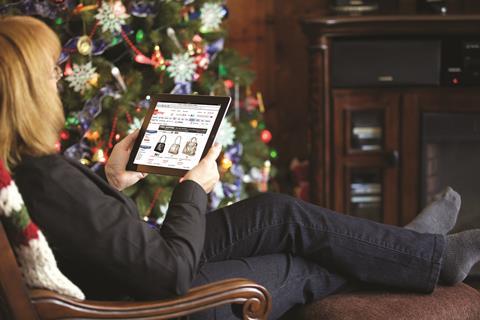 Exclusive research by ICM for Retail Week revealed 60% of shoppers do not expect to do any Christmas shopping on their mobile this festive season although a third will do some.
Future prospects for the channel look bright however. Younger consumers are more open to purchasing via mobile the survey found, and 14% of 18 to 34 year olds expect to do a lot of their Christmas shopping on mobile devices.
John Lewis managing director Andy Street last week forecast a "mobile Christmas" when the department store group reported that more than 40% of its web traffic now comes through mobile phones or tablets.
He said: "Purchasing from desktop is moving to mobile. It is at 40% and growing very rapidly and we expect to see that moving forward again.
"We are preparing for what we anticipate will be the UK's first 'mobile Christmas'."
Argos owner Home Retail has also championed the channel. The retailer revealed last week that Argos m-commerce sales surged by 133% to account for 17% of total sales of £889m in its second quarter.
Tesco is poised to tap into the mobile device market. It will unveil its own-brand tablet, named Hudl, on Monday.
Hudl is expected to be designed for online shopping and video, as it is thought the tablet will provide quick access to Tesco's video-on-demand service Blinkbox.
Marks & Spencer has launched a feature on its iPhone shopping app incorporating Apple's Passbook. My Offers provides customers with exclusive personalised deals and features a dedicated hub for vouchers that can be redeemed both in store and online. The offers can be saved directly into Apple's Passbook.