2013 was a tough year for many. Rebecca Thomson takes a look at 12 retailers who hit the buffers this year.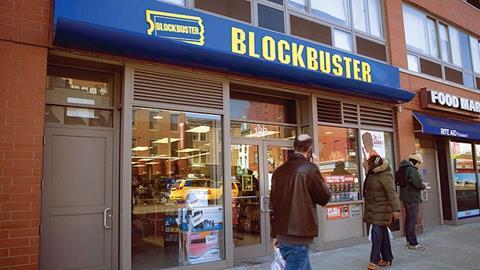 Jessops was the first retail casualty of 2013, when PwC was appointed administrator in January. One hundred and eighty seven stores were closed, but in February it emerged that former Dragons' Den star Peter Jones was to attempt to revive the business. In March he reopened six stores, including the Oxford Street flagship. By November, things were looking up – Jones said the 28-store chain was likely to make a profit in its first year under his ownership.
2) January 15: HMV
It emerged that HMV was on the verge of collapse on January 15, and Deloitte was appointed administrator. In April restructuring specialist Hilco bought 141 out of 222 stores in a £50m deal that saved 2,500 jobs. The new owner has taken several steps since then to re-energise the business.
3) January 16: Blockbuster
Blockbuster's first administration came on January 16, when Deloitte was appointed to deal with the business' 528 UK stores and 4,190 members of staff. On March 25 restructuring firm Gordon Brothers bought it out of administration, taking 264 stores. But hopes were short-lived. On October 29 Gordon Brothers revealed the chain was to enter administration again. At the end of November stores were being shuttered after administrators failed to find a buyer for the business.
Republic collapsed into administration in February, when 150 head office staff were immediately made redundant. The 121-store retailer employed 2,500 people, many of whom were kept on when sportswear giant Sports Direct acquired Republic on February 28. In July Sports Direct decided to merge Republic and fellow clothing chain USC, and it looks as though the Republic brand will soon be no more.
5) March 5: Dreams
Dreams was acquired by private equity outfit Sun European in a £35m pre-pack administration deal in March. It took 171 stores and closed 93. Restructuring followed, and since then Dreams has kept its head down and worked hard on getting things back on track.
6) June 25: Dwell
On June 25 Dwell disclosed its administration and the appointment of administrator Duff & Phelps. Its 23 stores ceased trading before it was rescued by founder Aamir Ahmad in July, saving 150 jobs.
7) June 25: Internaçionale
Internaçionale appointed Ernst & Young as administrator when rent day hit in June. Its 150 stores were taken back by its former owner, but the business wouldn't reveal plans for resurrecting the company.
8) June 25: Modelzone
Specialist retailer Modelzone also fell victim to rent day's demands. The brand disappeared from the high street after administrator Deloitte received "no viable offers" for the business.
9) July 3: Nicole Farhi
Nicole Farhi collapsed into administration in July. The fashion retailer, which was founded by French Connection boss Stephen Marks and his former partner Nicole Farhi, appointed Zolfo Cooper as administrator.
10) October 3: Optical Express
Optical Express filed notice of intention to appoint administrators for part of its business in October. The optician, which had been restructuring since 2012, intended to place its DCM Optical Clinic business into administration with plans to buy back 16 of the 19 stores.
11) November 11: Barratts
Barratts went into administration and Duff & Phelps was appointed administrator. On November 13, the administrator was understood to have hired GA Europe to operate Barratts' stores after receiving "several" expressions of interest.
12) November 19: My-Wardrobe
My-Wardrobe co-founder Andrew Curran was brought back into the business after a pre-pack administration deal. He plans to revamp the offer, which he said had become too upmarket.