Just how good are retail's premium delivery services? We tested some to see how well they're performing during 2014's peak period.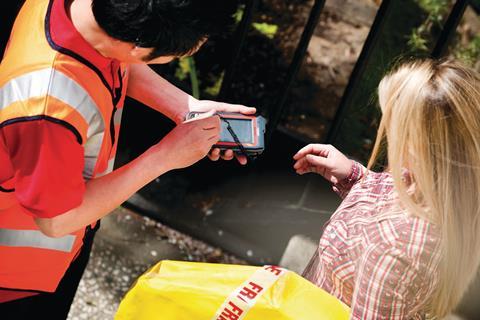 Delivery will be a crucially important factor in determining the success or otherwise of 2014's peak period – with 84% of shoppers expecting to spend a proportion of their budget online this year according to Retail Week's Christmas report, it's important that the products they order actually arrive.
With this in mind, we decided to test some of the retail industry's more innovative services, most of which have only been launched in the past year or two. We tested home delivery services only, rather than click-and-collect.
We found that while the number of premium services has grown and that these retailers are clearly thinking customer-first when it comes to dreaming up their ideas, the logistics are a challenge - the huge demand experienced over Black Friday seems to have overwhelmed lots of retailers.
Only one retailer out of the seven we tried managed to get the product to us in the time promised – this was Karen Millen using Shutl.
For some, system glitches conspired against them. For others, the same-day service that was advertised just didn't appear to be available when we got to checkout, after high demand led to the services being removed.
It seems that even after retailers have the basic infrastructure in place, premium delivery services are extremely difficult to provide.
House of Fraser
Delivery offer:
Pre-9am, order by 7pm for delivery the next morning, or another morning of your choice
Cost: £8
Was it successful? No
What happened: This is a new service, and a convenient one for anyone who works during the day. Unfortunately there are some teething problems. A member of staff at the contact centre said the order had somehow been allocated to Hermes, which only provides next-day delivery, instead of Parcelforce, which provides pre-9am delivery. The retailer quickly provided a full refund.
What retailer said: A spokeswoman said the mistake was a rare one: "The pre-9am delivery service was launched in November and that month over 98% of orders delivered before 9am - so I think we can say that the service has been successful so far. The issue was caused by a one-off human error in the warehouse who allocated the order manually to the wrong carrier."
Ao.com
Delivery offer:
Same-day delivery
Cost: £29.99
Was it successful? No
What happened: As the screen grab of our December 8 order shows, same-day delivery – whilst advertised on the main site – just wasn't an option at checkout. This was the case for a range of products that we tried.
What the retailer said: A spokeswoman said: "We do normally operate a same day delivery service if you order before 12pm and a free next day delivery if you order before 8pm however due to increased demand over the Black Friday weekend this service is currently unavailable as we don't want to over promise to our customers. We expect to return to our full delivery proposition in time for Christmas."
Karen Millen
Delivery offer:
Shutl's 90-minute delivery service
Cost: £7.99
Was it successful?: Yes
What happened: Shutl's 90-minute service came up trumps for Karen Millen. It was cheaper than most services, was available on all the products we looked at, and it worked. It didn't quite manage 90 minutes, but the product was delivered around two hours later.
What the retailer said: Nicola Carr-Matthews, commercial director at Karen Millen, said: "Offering a range of delivery options and fulfilling on that promise is a critical part of the client experience at Karen Millen. We work around the client, whether she needs her piece now, tomorrow, or at any other time that fits her schedule."
Oasis
Delivery offer:
Shutl's 90-minute delivery service
Cost: £5.99
Was it successful? No
What happened? The whole system, as with Karen Millen's, was seamless. But sadly Oasis's stock systems weren't up to date, meaning we received a call from the store which had been allocated the order saying they did not, in fact, have one in stock. The store assistant told us the systems take 48 hours to update, meaning a store will sometimes receive an order for a product that might have been sold the day before. Separately, Oasis has also introduced a nifty Seek and Send feature, which fulfils online orders that are out of stock in the warehouse from stores, using a standard delivery model.
Currys
Delivery offer:
Same-day delivery, weekdays only, order by 9.30am for delivery between 6.30pm and 10pm
Cost: £9.99
Was it successful? No
What happened? This was another case of same-day delivery simply not being available at checkout. Despite trying a couple of different London postcodes, we were told flexible delivery wasn't an option.
What the retailer said: Currys was affected by large volumes of orders on Black Friday, and that knocked over its premium delivery services. A spokeswoman said they will be available again from Wednesday. She said: "Same-day delivery is usually offered on small box items in London and selected post codes, as detailed on the site in the drop down box."
Selfridges
Delivery offer:
Same-day delivery within the M25, order by 4pm
Cost: £16
Was it successful? No
What happened? We live well within the M25 boundary for this service, but it didn't appear as a delivery option at checkout.
Argos
Delivery offer:
Same day delivery with Shutl
Cost: N/A
Was it successful? No
What happened? Argos reported in 2012 that it was rolling out speedy home delivery with Shutl. But it seems to have replaced this service with a clear focus on click-and-collect. Shoppers can collect products from stores pretty much immediately if they are in stock, but we couldn't see any mention of a same day delivery service either on the website or at checkout.
What the retailer said: Argos says it continues to operate a 90 minute delivery service from store to home via Shutl, which is available at the point of reservation online. A spokeswoman said that a pop up message appears when an item is being reserved at a participating store. She added that the Shutl 90 minute delivery service is available from 312 stores nationwide, and that it is typically larger stores which offer it.
She added there are more plans for same day services: "As we announced at our recent trading update, we will be trialling a same day home delivery from 'hub' stores during the current financial year, as an extension of our 'hub and spoke' model, which has now rolled out to the entire UK store estate."