Oddbins has blasted "perverse" rules over marketing related to the Olympic Games and has issued a "counter strike" promotional campaign.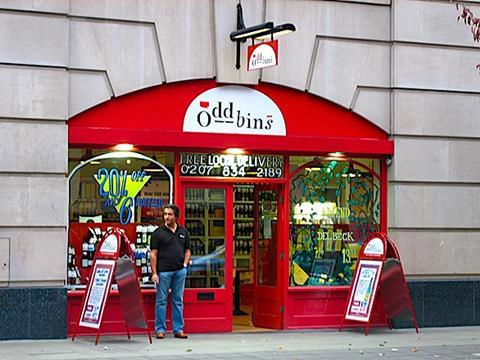 The off license's managing director Ayo Akintola said the retailer will defy the "labyrinthine restrictions" over wording businesses can use to take advantage of the event.
Oddbins is putting up window displays in all of its 35 stores and for the next three weeks anyone who comes into an Oddbins store wearing Nike trainers; carrying a set of Vauxhall car keys; an RBS MasterCard, an iPhone, a bill from British Gas or a receipt for a Pepsi bought at KFC will receive 30% off their purchase.
Some of the Olympics' largest sponsors include Coca Cola and BMW.
Akintola said small businesses not willing to join the "cabal" of Olympics and Paralympic sponsors have been reduced to the status of "beggars".
He said: "The London Olympics is a once-in-a-lifetime opportunity for the whole of the UK's business community to come together to support our fantastic athletes and celebrate an awe-inspiring festival of sport.
"But thanks to the London Organising Committee of the Olympic and Paralympic Games, any business without the tens of millions of pounds required to join the cabal of multinational brand partners for the Games are reduced to the status of beggars on the gilded streets of the Olympic movement."
The LOCOG rules stipulate that no company should mention the Olympic Games, the city in which they are being held or the year they are being staged.
Akintola issued a rallying call to other businesses to find creative ways to circumvent LOCOG's "legal straitjacket".
He said: "We have taken steps to ensure our planned window displays do not flout any of these asinine rules, but we are doing this primarily to highlight the absurdity of the fact that the British people - who are paying for these games - are at the same time being subject to ridiculous rules.
"Even though our window designs will be within the rules, we would not be surprised if LOCOG goes loco."