Majestic Wine has launched a free click-and-collect service for Naked Wines' 150,000 loyalty customers following a successful trial.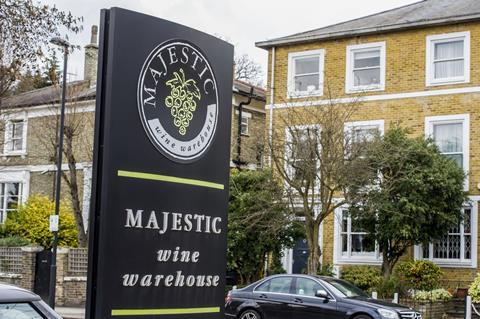 The service will allow Naked Wines' 'Angel' customers to collect their orders in one of Majestic's 213 UK stores.
The launch follows Majestic's £70m acquisition of online rival Naked Wines in April.
Majestic said a trial of the service in 22 stores had resulted in more than 2,900 orders being placed and "positive feedback". Click-and-collect orders will be held for up to five days.
Majestic boss Rowan Gormley said: "Access to a national store network was one of the clear benefits for Naked Wines…and it is great that we've been able to launch this service so quickly."
He added: "It is obvious to me that both businesses have much to offer one another and we are working on optimising even more of the complementary strengths between the two."
Gormley, the founder of Naked Wines, took over as boss of Majestic after the deal completed in April. He replaced Steve Lewis, who stepped down in February.