Luxury department store Harvey Nichols expects record profits this year of more than £18m.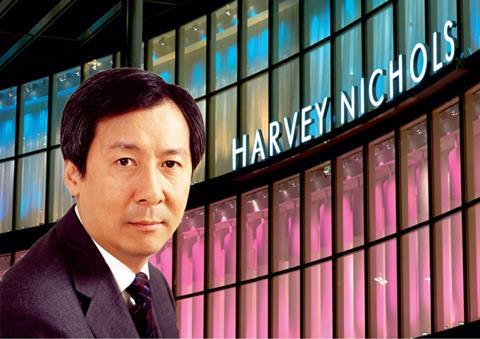 Speaking at the Bye or Buy event organised by Manchester Business School, and chaired by Retail Week deputy editor George MacDonald, chief executive Joseph Wan said for the year ending in March the luxury department store would post its best ever figures, beating the £18m achieved in 2007/08.
Turnover for the year is likely to be £160m, excluding concessions.
Wan added that Harvey Nichols' Knightsbridge store was the top performer. Sales at its stores in Manchester, Leeds, Edinburgh, Bristol and Birmingham up 4-5% year on year and sales at its Dublin store up 1%, he also told the Financiail Times.
Wan said: "We have adapted since the collapse of Lehman [Brothers] in 2008. We didn't talk about when the good times would return. Instead we talked about the way we must recognise that things have changed."
The retailer has added more breadth to its ranges adding brands such as See by Chloe and McQ, and is developing own-label. "We are going to work with the top manufacturer in each area. It will have the Harvey Nichols quality but at a lower price point than the brands we sell," said Wan.
Harvey Nichols will open its 14th store this year in Kuwait City and it is thought that the retailer also has South America in its sights.
Last year the luxury department store's unaudited profit rose 15% to £16.1m.