Shockingly, not everyone is a fan of Christmas.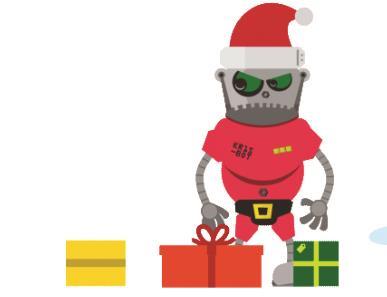 As stores deck their halls and switch on the sparkly lights, Habitat has come up with a way of serving Scrooges through its digital catalogue with its own Grinch-like animated robot.
Designed to showcase Habitat's gifting range this year, the sarcastic, grumpy Kr1s-bot 'helps' customers find gifts for their friends through personality types, with categories such as 'pretentious, moi?' and 'you say geek, I say freak'.
It can only be hoped a similar approach will not be taken in store.