Retail news round-up on February 20, 2015: Waitrose beats Aldi to be named named best supermarket, Fat Face talks about its cloud-based ecommerce website and more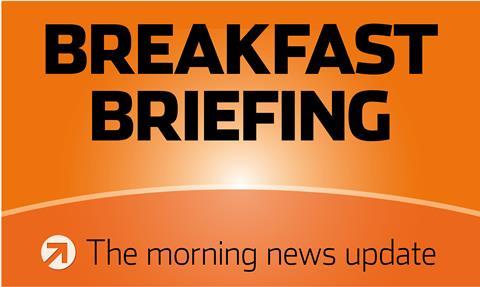 Waitrose crowned best UK supermarket
Waitrose has narrowly beaten Aldi to reclaim the title of the best UK supermarket, the Daily Mail reported. The upmarket grocer secured an overall customer score of 73% for customer service, store environment and its own-brand and fresh produces.
According to the survey of 7,000 shoppers by consumer watchdog Which?, the Co-operative was once again voted the worst supermarket, becoming the only grocer to receive a poor rating for pricing. It scored just two out of five in almost every category, including customer service and store environment and was labelled 'shockingly far behind everyone else' on value for money.
Aldi came in second place with an overall customer score of 72%, followed by Iceland, Lidl and Marks & Spencer all with 69%. Morrisons and Sainsbury's both scored 63%, followed by Asda on 62% and Tesco on 60%.
Fat Face taps NetSuite's e-commerce platform
Fat Face has chosen NetSuite's cloud-based e-commerce platform as the high street chain eyes US expansion this year. According to Essential Retail, the retailer's investment in the US-based company's responsive web technology will give its shoppers an optimised mobile experience when they want to order items away from their desktops or laptops.
Paul Wright, head of ecommerce and marketing at Fat Face, said: "We wanted a website that created a seamless experience of Fat Face for our customers regardless of channel, be it offline or online. Wright added "This becomes particularly important as we are planning to expand into the US, and [we are] working with NetSuite to have a new website ready later this year."
Ikea-themed emoji launched
Furniture retailer Ikea has released a set of Ikea-themed emoji. With the idea of 'improving communications at home', the Swedish company's emoji allow couples, flatmates or families to remind each other of household chores, send loving gestures and refer to specific well-known pieces of Ikea furniture. According to The Telegraph, the textable icons cover a range of domestic elements, from a dog and an ironing board to a large pile of laundry and a fully furnished living room.