Retail news round-up on October 6, 2014: Tesco appoints two non-executive directors, supermarket watchdog calls on suppliers to complain, M&S launches maternity and baby brand, retail leaders urge Scottish Government to scrap 'Tesco tax', Holland & Barrett to launch click-and-collect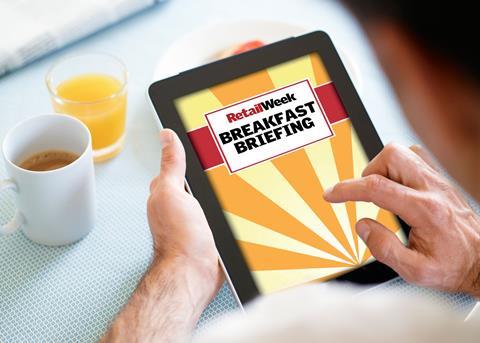 Tesco appoints two non-executive directors
Tesco has appointed former Ikea chief executive Mikael Ohlsson and group chief executive of Compass Group Richard Cousins to its non-executive board. Sir Richard Broadbent, Chairman, said: "I am delighted to welcome Mikael and Richard to the Board and know that their broad skills and experience will be a real asset to the Company in the coming years. Mikael and Richard have been updated on and are wholly supportive of the steps being taken by the new management team to rebuild trust in Tesco and to focus all the resources of the business to deliver value to our customers." Another non-executive is expected to be announced and sources told The Times that Patrick Kennedy, outgoing boss of Paddy Power had been approached.
Supermarket watchdog calls on suppliers to raise complaints
Supermarket watchdog, the Groceries Code Adjudicator has urged suppliers to raise complaints about potential breaches of the industry's code of conduct, reports The Times. It follows a survey by the body which found that less than 40% of those polled would complain to it. Results showed 58% feared restribution from the big supermarkets and 41% didn't trust that the adjudicator would "act".
Marks & Spencer launches "trusted" maternity and baby brand
Marks & Spencer has launched into maternity today with its new M&S Baby brand, as it aims to offer 'trusted' range. The department store retailer has pulled all its baby products together alongside new maternity collection and edited selection of eight baby brands. The range has been built around seven key parts of a baby's needs: bathe, sleep, feed, newborn, maternity, play and clothing. It follows the success of M&S' first ever baby food range in April, Tiny Tastebuds.
Holland & Barrett to launch click-and-collect and order in store
Holland & Barrett is launching click-and-collect and order-in-store capabilities across the next 12 months as it ramps up efforts to become an omnichannel retailer. The health and beauty retailer plans to take advantage of its 750-strong UK store estate introducing click-and-collect to tie up its online and offline offer. Holland & Barrett marketing director Lysa Hardy said it aims to install interactive screens in stores which are connected to the internet enabling customers to research products and eventually they will be able to order online in store. Hardy said this will be particularly useful in smaller stores, as customers will be able to have access to a wider range.
Retail leaders urge Scottish Government to scrap 'Tesco tax'
Retail leaders will urge the Scottish Government to push through its promise to scrap a £95m rates levy on big stores and step-up investment in struggling town centres. The Scottish Retail Consortium's (SRC) submission to the Government ahead of the Budget will outline a number of demands, according to the Scotsman. The 240 stores affected by the tax will be paying 28% more than equivalent shops in England or Wales over the three-year term, according to the SRC.