Retail news round-up on September 28, 2015: Tesco poised to quit central and eastern Europe and Morrisons in legal spat with property developers.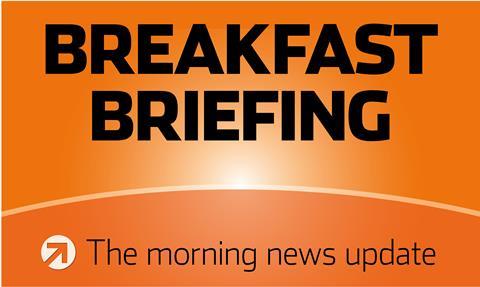 Tesco considers sale of central and eastern European operations
Tesco is poised to go ahead with the £3bn sale of its central and eastern European business, The Sunday Times reported.
The grocer has held preliminary discussions with private equity houses about the sale of its operations in Poland, Hungary, the Czech Republic and Slovakia.
Buyout firms have already started work on funding possible bids for parts or all of Tesco's operation in the region.
The retailer had not yet officially agreed to offload the unit or sent out information on the businesses to interested buyers, according to sources.
Morrisons in legal row with property developers
Embattled grocer Morrisons is engaged in a legal spat with a raft of property developers over a string of supermarket sites that it has pulled out of construction.
Several ongoing court proceedings could lead to the retailer paying millions of pounds to a number of developers, according to sources.
One developer, Wessex Investors, said it is awaiting a court judgement to decide whether Morrisons could walk away from its contractual commitment on a development in Launceston, east Cornwall.
The retailer has already shut 10 supermarkets this year, at the expense of 430 jobs. The move comes as it adapts to changing shopper habits, which means consumers are shunning the big weekly shop in favour of online shopping or small, frequent visits.
Iceland's pre-tax losses widen in Ireland
Pre-tax losses at the Irish arm of Iceland Stores widened to €2.9m (£2.1m) in the year to the end of March, compared with a loss of €688,000 (£506,000) a year ago.
Iceland Stores Ireland recorded turnover of €16.4m (£12m) in the year to the end of March last, compared with €4.6m (£3.4m) over the five months to the end of March 2014.
The average number of people employed during the year was 145, up from 97 over the previous period, and employment costs were €2.4m (£1.8m).
Online grocers urge shoppers to reserve Christmas delivery slot
Online grocer Ocado has called on its top customers to pre-book a slot for festive food deliveries, The Guardian reported.
The retailer has told its shoppers to reserve a slot by October 8 – a full 11 weeks before Christmas and a week earlier than last year.
Loyal shoppers who have paid for a priority shopping pass and are prepared to spend at least £90 on their order are being given a chance to reserve their delivery slot before anyone else and offered potential free delivery on December 20.
Meanwhile, Waitrose.com has also begun contacting shoppers about how to book a delivery slot for Christmas – it will be open for bookings from October 15 – a full 10 weeks before the big day.