Retail news round-up on July 27, 2015: Tesco abandons 62 sites, Morrisons buyers' one-off demands and Amazon's drive-thru plans.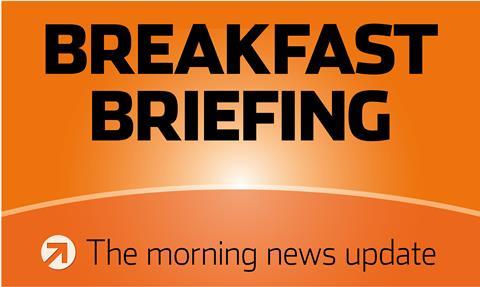 Tesco abandons 62 supermarket sites across UK
Tesco has abandoned 62 new development sites across the UK over the past five years in a move to cut costs. The number of withdrawn stores is more than four times the highest figure of the grocer's 'big four' rivals, according to data compiled by Barbour ABI exclusively for The Telegraph.
Buyers at Morrisons demanded one-off payments from 20 suppliers
Morrisons buyers have demanded one-off payments from around 20 suppliers in a move that is being probed by the grocery watchdog. Only 'a handful' of the emails sent by buyers requesting payments were blocked by the supermarket's legal team.
An internal email from the legal team, seen by the Guardian, also tells buyers to get advice on how to continue to demand one-off payments from suppliers but satisfy regulators while meeting the letter of the code.
A spokesman for the grocer said: "We do have agreements with some of our suppliers that enable us to occasionally ask for support to enable us to invest in our business to the mutual benefit of Morrisons and our suppliers."
Amazon plots drive-thru grocery in California
Amazon is considering opening its first standalone drive-thru grocery store in Sunnyvale, California, a person familiar with the company's plans told Silicon Valley Business Journal.
The Silicon Valley outlet would allow shoppers to order items online and then pick them up from a designated collection point at a pre-arranged time.
Real estate developer Oppidan Investment has submitted documents for a new 11,600-sq ft building and grocery pick-up area for whom the online retailer is the likely tenant, according to real estate sources familiar with the matter.
Hedge fund manager Crispin Odey reprimands AO for 'tremendous arrogance'
Hedge fund manager Crispin Odey has criticised online white goods retailer AO World of showing "a tremendous amount of arrogance". His comments come after a slump in its share price from 285p at the float to 125p.
Odey, one of 15 investors who allocated shares in the firm's £1.2bn flotation last year, said the company "was overhyped and overpriced originally. If I'd been them I would have tried to understand the City a little better rather than ripping us all off early on".