Retail news round-up on June 8, 2015: Tesco admits to grocery code breach, Lidl spends the most of advertising and Apple Pay to launch in the UK in two months.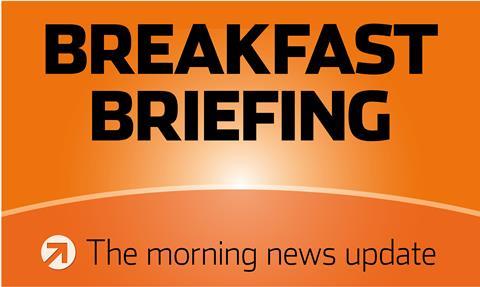 Online shopping to grow £320bn in three years
The biggest four online shopping markets in the world; UK, US, Germany and China, will grow by £320bn between now and 2018 as consumers buy increasing amounts of goods through the internet, according to research from OC&C Strategy Consultants, PayPal and Google.
The Telegraph reported growth will be driven by the increasing power of smartphones – which is boosting mobile shopping – and retailers investing more in their digital operations. Chinese shoppers spend on average 2.7 times more with UK retailers than domestic shoppers, while German consumers spend 1.7 times more. The survey is based on search trends on Google and payment transactions through PayPal.
New private equity eyes Dunnhumby buyout
US private equity firm Hellman & Friedman has made a late entry to the £1bn race to snap up Tesco-owned customer information specialist Dunnhumby, The Times reported. Sources said the buyout giant had joined a host of investors circling the company.
Hellman & Friedman is expected to enter a highly competitive auction process alongside the advertising giant WPP, consumer rating agency Nielsen, and the private equity houses Permira, TPG, CVC and Clayton Dubilier & Rice. Oracle and private equity firms Silver Lake and Warburg Pincus are also monitoring the situation, sources said.
Lidl spent £5.1m on advertising
Lidl became the biggest grocery spender on TV and press advertising for third straight month, shelling out 320% more than the same period last year. The discounter spent £5.1m in the four weeks ending May 23, according to Nielsen, just ahead of Asda's £4.8m.
Marks & Spencer's ad spend was similarly up 131% to £1.8m. During the period, Tesco and Asda both saw a decline in year-on-year sales, the former by 1.7% and the latter by 2.6%.
Morrisons eyes price cuts of 200 items
David Potts, the new chief executive of Morrisons has unveiled his first wave of price cuts as he attempts to get the grocery chain back on track. Morrisons will cut the price of 200 products including milk, butter and bread by as much as a third, reported The Telegraph.
Morrisons is suffering from falling sales as shoppers switch to convenience stores, the discounters Aldi and Lidl, and online shopping. The latest price cuts include reducing the price of four pints of milk from £1 to 89p, which will be controversial with dairy farmers, and cutting the price of 1kg of Tate & Lyle granulated sugar by 25pc to 52p.
Apple Pay set to come to Britain
Apple is poised to reveal that it is planning to launch Apple Pay, its contactless mobile payments service, in Britain this summer, reported The Telegraph. Apple is expected to make the announcement on Monday in San Francisco at its annual conference for software developers, industry sources say. The service will be switched on in around two months.
Since 2014, Apple had been in talks with banks and retailers about its launch. It will mark a major development for the payments industry.
Tesco to face regulator ire over suppliers' mistreatment
The Telegraph reported that Tesco has admitted it is likely to have breached the grocery industry's code of practice in its dealings with suppliers, leaving Britain's biggest retailer at serious risk of a reprimand from the watchdog.
In February, the Groceries Code Adjudicator announced that it had opened an investigation into Tesco's treatment of suppliers, including allegations it had delayed payments and demanded cash for prominently positioning products within stores. The accounting scandal is linked to irregularities in how Tesco booked payments from suppliers. Tesco said it is introducing new training, "deep dive audits", and bi-annual compliance declarations.