Retail news round-up on December 2, 2014: Four executives to depart Tesco; Shoppers desert high street on Saturday; Consumers spend £650m on Cyber Monday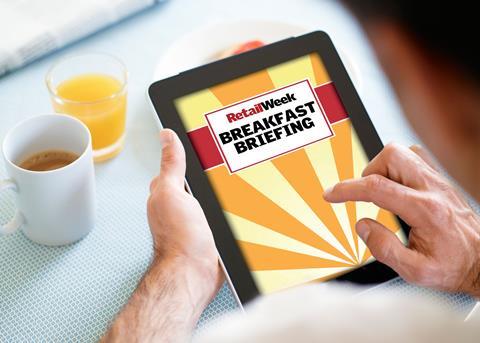 Four executives to depart Tesco
Tesco's chief executive Dave Lewis has confirmed that Matt Simister, one of eight Tesco executives suspended after the discovery of a blackhole in the profits, will return to the grocer. Tesco's investigations found Simister had 'worked tirelessly to resolve the issues we faced'.
However, four of the eight suspended executives will leave Tesco. It is understood that Chris Bush, the former UK managing director of Tesco, Kevin Grace, the former commercial director, Carl Rogberg, the ex-UK finance director, and John Scouler, the former UK food commercial director, have departed.
Shoppers desert high street on Saturday
Shopper numbers who visited the high street on Saturday fell as consumers focused their efforts on Black Friday and Cyber Monday, The Telegraph reported. Footfall on the high street increased 7.2% on Black Friday as retailers slashed the price of products, but then slumped 8.8% year-on-year on Saturday. Footfall at retail parks grew 14.4% on Friday but rose just 3.2% on Saturday. Footfall at retail destinations went up 2.3% across the weekend as a whole.
According to research by Experian and IMRG, shoppers spent £555.5m on Black Friday, more than £385,000 per minute. An estimated £451,000 was spent per minute by consumers on Monday.
Consumers spent £650m on Cyber Monday
UK consum­ers were set to spend about £650m during Cyber Monday, according to City AM. Industry body IMRG estimated that about £451,000 was spent per minute – making it the busiest online shopping day ever and a 26% increase on last year.
Market analysts Mintel suggested that Britain's total internet Christmas shopping bill would be £4.7bn, with shoppers in London and the south east spending around a third of that.