Retail news round-up on February 2, 2015: Tesco convenience head cleared, Dixons Carphone to launch mobile services, Morrisons pensions changes and more.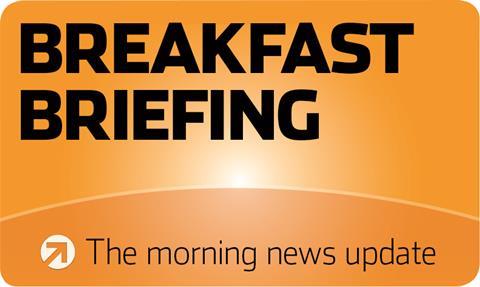 Accounting probe clears Tesco convenience division head
Tesco's convenience division boss Sean McCurley has been cleared of any wrongdoing in the inquiry into the grocer's accounting scandal.
McCurley, who was suspended in October 2014, was told that he had been exonerated and should report to work on Monday.
The Times reported that head of commercial Jason Tarry sent an email to its staff saying he was "delighted" that the executive was returning.
Meanwhile Tesco is gearing up to pull up to one third of products from its shelves, according to The Guardian.
Chief executive Dave Lewis has called in outside consultants to cut back on the 90,000 products currently offered by the supermarket giant.
Dixons Carphone set to launch mobile services in Britain
Electrical retailer Dixons Carphone is poised to launch mobile services in the UK.
The services will also offer internet connectivity to the 'smart' home appliances sold in its stores, according to The Financial Times.
Under an agreement to use the telecoms network owned by Hutchison Whampoa's Three, the high street chain will sell branded mobile tariffs that will allow customers to change the terms of their use of minutes and data more easily.
Dixons Carphone will also offer mobile connections to customers buying connected devices such as laptops, tablets and home appliances.
Morrisons may close salary-linked pension schemes
Morrisons is looking to close its two salary-linked pension schemes in a move that would affect 8,000 workers at the ailing supermarket chain.
Letters consulting staff on the change, which could save the grocer between £5m and £10m a year, were sent out on Friday, according to The Guardian.
Benefits already built up will be unaffected, but employees will have to move to Morrisons' 'cash balance' scheme, which newer staff have been on for the past three years, for any future accrual.
Human resources director Emily Lawson said: "This proposal is intended to provide fairer pensions benefits to all colleagues, ensuring that those doing the same role primarily have access to the same benefits."
Nisa fires two non-executive directors
Nisa Retail has sacked non-executive directors Harris Aslam and Raza Rehman after The Sunday Times reported a leak of members' data last autumn.
The investigation looked into the circulation of a spreadsheet containing shopkeepers' details and online passwords in the run-up to Nisa's annual meeting.
A statement sent to Nisa members said the duo "had acted improperly and have left the board." But a solicitor acting for Aslam and Rehman said both men denied the allegations and could seek legal action.
Forever 21 faces lawsuit over 'pirated' Photoshop
Fashion retailer Forever 21 is facing legal action for allegedly using pirated copies of Adobe Photoshop.
Adobe has accused Forever 21 of using illegal copies of the program "even after being contacted by Adobe regarding the infringement," according to Sky News.
The case, which was filed in California, could see the retailer landed with a hefty fine, if the court finds in favour of Adobe.
​